The Luxe Brand: MAC 'Mini' Demi Wipes Cleansing Towelettes ($15 for 30 wipes, or $.50 cents per wipe) Instead of harsh sulfates or alcohols, the MAC Cosmetics formula uses a sugar based emulsifier that helps break down your makeup. These wipes are great at tearing through layers of eye makeup like mascara, eyeliner and shadow without drying out the delicate eye area, but they leave a slight greasy residue on my face once I'm done. The perfume smell could be irritating for those who with sensitive skin.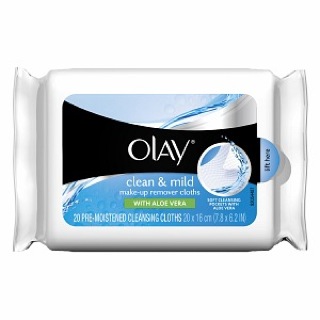 The Drugstore Brand: Olay Clean & Mild Make-up Remover Cloths ($3.99 for 20 wipes, or $.20 cents per wipe) I'm a huge fan of using drugstore brand products like lipstick, eyeliner and mascara, but I was afraid to skimp on the skincare front because my skin is prone to breakouts. Surprisingly, this formula removed most of my makeup without any residue and I woke up without any noticeable irritation, but the alcohol dried out my skin.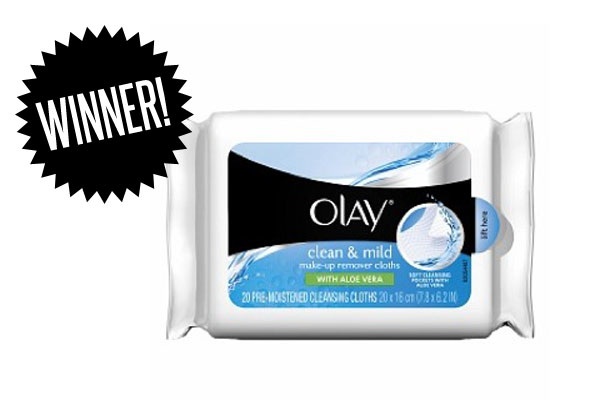 Verdict: The Drugstore Brand! While I think it's best to splurge on MAC's wipes to remove makeup, you may break out if you don't also wash your face properly after using them, meaning they fit best into your beauty routine as step one. If you're looking for an all-in-one remover and cleanser, opt for Olay's sensitive formula, but keep in mind these should be a last resort-type savior: they're certainly no substitute for your full nighttime routine! Even if you're in a jiffy (or half-asleep), try to remember to swipe on some moisturizer after using the wipe, especially as we head into the colder months. Happy saving! Want to satisfy your beauty fix? Find out how to transform your beauty routine for fall, get school on the top NYFW beauty trends, or find out which suede nail polish we're eyeing up this week!