Holy Late 90s Music Awsomeness: Sugar Ray, Smash Mouth & More Going On Tour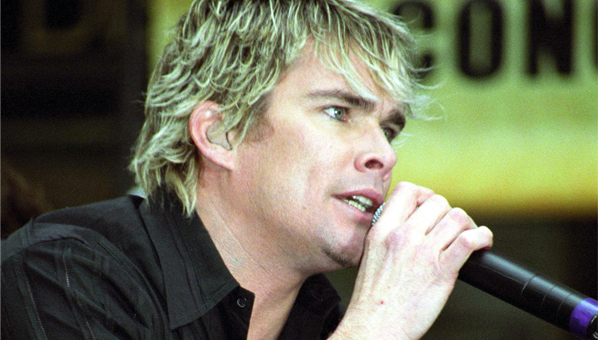 Could it be, the ultimate #TBT? Yesterday morning on the Today Show, the Under The Sun summer tour was announced which includes all of our favorite 90s bands: Sugar Ray, Smash Mouth, Blues Traveler, and Uncle Kracker. It's like our younger selves' dreams are coming true! The tour begins June 27th, will you be ready to sing along to your favorite songs at the concert? Yeah, didn't think so…it's been a while. Well, we got ya covered, here are 10 songs to know:
Be sure to look at printed jumpsuits, t-shirt dresses, and summer bags!

[Photo: Splash News]
FOREVER 21 Sheer Floral Mesh Knit Dress by
Forever 21
FOREVER 21 Plunging Chainmail Halter Dress by
Forever 21