Over the last couple of years, one of the biggest travel trends has been to go glamping. For those that are still not quite sure what that is, it's glamorous camping. Which means instead of a tent on the ground and sleeping bags, you'll stay in a 'tent' with floors and actual beds. It's the perfect balance for those that want to be outdoors and in nature but also don't know how to set up a tent (hi, that's me!).
Come early Fall, I always love to plan a weekend glamping trip with the girls to get out of the city and enjoy the beautiful foliage. But even with it being a short and relatively close-by trip, the prices can still add up. So this year I decided to challenge myself and needed the entire trip to come in at $500 or less! Do you think I was able to successfully do it?
Thanks to Coupons.com I was actually able to! The website offers free coupons and discounts on top retail brands, with new deals added daily. Obviously, the booking of the campsite took a big chunk of the budget (since it is fancier after all) but with the cashback option, printable coupons, and the app, I was still able to get all of the gear and food we needed for the getaway and stayed within the set amount.
Here's how I did it:
Cashback 
Make a list of the supplies you know you will need like bug spray, a flashlight and flannel pajamas. Then, go to the cashback part of the site where you can search thousands of offers available. By just placing an order at a retailer you normally would for stuff you need, you will receive a percentage back straight to your PayPal account. Pro tip: they also have online codes for Hertz in case you need to rent a car to get there!
Printable Coupons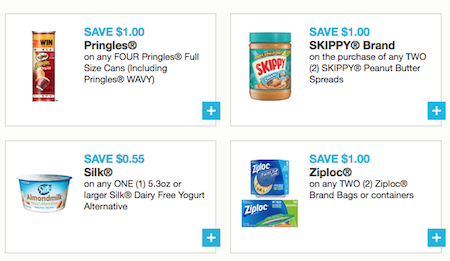 A couple of days before you leave, check out the printable coupon section before you head to the store. This will allow you to stock up on all of the food you will need like water, snacks and of course, s'mores! Just click, print and save…it's as easy as that!
App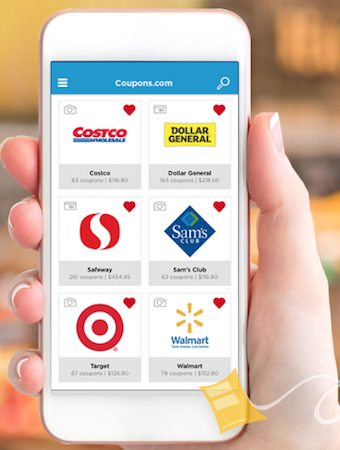 If you want to wait to get perishable items like hot dogs and ice or forgot something that you will need last-minute, no worries. Use the app that has 100's of paperless coupons you can use on the go at stores like Target and Walmart.
Not only did using this site for planning help tremendously but I'll definitely still be using it for groceries and household supplies all year long, as living in NYC is very expensive after all!