Break in your shoes:
Before sporting them out on the town, it's essential to wear them with socks around home. This will help stretch them out and will also give you a chance to see if there are any spots of the shoe that hurt your feet. You can then prevent blisters from popping up!
Shop the look:
Tory Burch Suede Sabe Bootie
($385)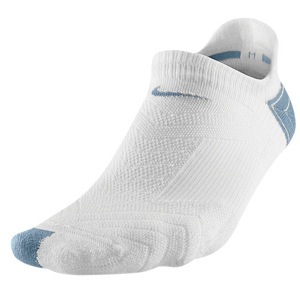 Wear running socks: Running socks wick away moisture and are usually seamless, which will help prevent blisters from your new shoes. They're definitely more expensive than regular socks, but worth it if they keep your feet happy. We love these Nike Dri-Fit Elite Running Cushion No-Show Socks ($14).
Use Body Glide: If you have a new pair of shoes and there's no time to break them in, apply BodyGlide to the spots on your feet that are prone to getting blisters. It helps prevent chafing, which can trigger painful blisters. The mini BodyGlide Chafing Stick ($5.99) is the perfect size to stow away in your purse.
Use moleskin bandaids: Moleskin is a soft, cushiony type of material that creates an elevated layer of padding that will surround the blister without covering it, in order prevent rubbing. To prevent blisters, place moleskin patches on problem areas prior to wearing new shoes. To help relieve them, place a patch over the blistered area prior to putting on your socks and shoes until the blister has dried and healed. Trust us when we say these work way better than regular bandaids.
Drain larger blisters: If the blister makes walking around super painful, drain the sucker. First you'll want to sterilize the blister and the needle with alcohol, and then puncture the blister near its edge and drain the fluid. You'll immediately want to apply an antibiotic like Neosporin to the blister, and keep a gauze or bandaid over the area until it heals. Otherwise, try to resist popping it if you can.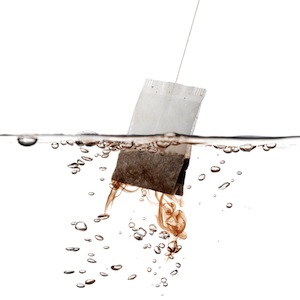 Ease the pain with green tea: Dr. Wu, a Los Angeles-based dermatologist, recommends soaking your feet in green tea, as it has inflammatory properties and will help soothe blisters.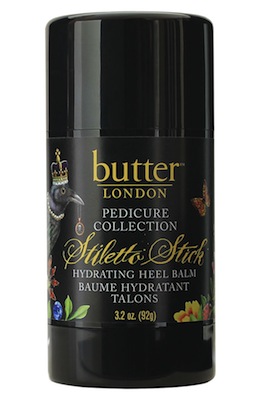 Use creams containing urea: If you have any rough patches or half-healed blisters, use a cream containing urea. It will help hydrate and smooth out those areas. We love butter LONDON Stiletto Stick Hydrating Heel Balm ($30), and it's super easy to apply.