PLUS, SHOP OUR SLIDESHOW OF CHANEL BAGS (ABOVE)
Style Republic has the inside scoop on how the Chanel flap bag is made, and it only makes us want (uh, need) one more.
The bags are meticulously stitched together and finished off with that signature Chanel hardware — the step by step photos are kind of purse porn for the Chanel lover.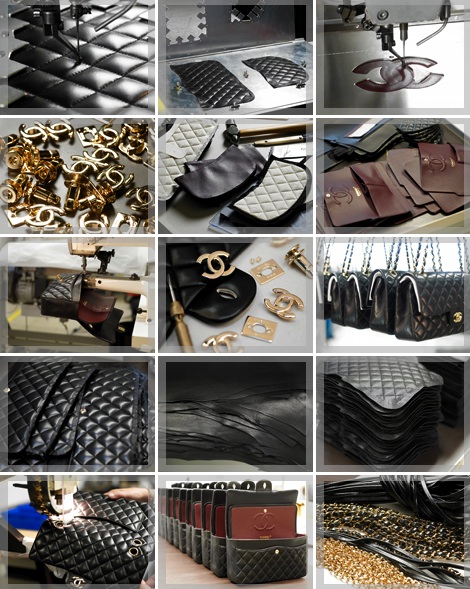 Louise Roe, editor at large at Glamour magazine, puts it best:
Alongside the Hermes Kelly, this is the most infamous, recognisable, chic and elegant piece in accessory history. Buying one is an investment not only financially but from a style perspective: this bag will never date, and will always make you feel like a million dollars.
Don't have a million dollars (or, like, 5 grand for a new 2.55 bag)? Check out some pre-loved Chanel in our slideshow above, and shop our guides to the best handbags, chain strap bags, and designer handbags.