There is nothing more frustrating than spending time and effort on doing your eye makeup only to have it ruined when you apply your mascara. We all know the feeling–getting little black specs of mascara right on the crack of your eyelid as you're applying. Ugh, how annoying, right?!
Luckily, it's actually pretty simple to avoid getting mascara on your upper lid. Follow the steps below to ensure your mascara goes only where it belongs–on your lashes!
Step 1: Use a clean piece of paper or sticky note to put behind your lashes as a barrier to your eyelid.
Step 2: Apply your mascara. Remember, start from the base and wiggle up your lashes for maximum fullness and even product distribution.
Step 3: After you have applied the mascara, gently close your eyes or look down for 30 seconds to a minute. This will allow the mascara to fully dry so it doesn't smear on your lid.
That's it, you are done! You will be surprised how much time you save during your routine by not having to remove mascara off your lid and fix your eyeshadow.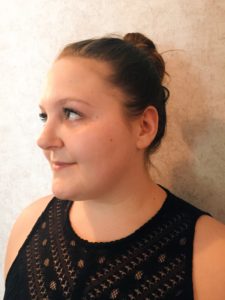 Be sure to check out the best natural cleansers and the one thing our editors can't travel without.
SheFinds receives commissions for purchases made through the links in this post.