Pick an achievable shade: 
This is a crucial step, and you'll need to know your natural hair color in order to pick the right shade. If you're looking to go from light blond to dark brunette overnight, you're in for a rude awakening. For the most gorgeous results, don't choose a color more than two to three shades lighter or darker than your natural shade.
Try on hair color shades first: These days, there are many different sites that allow you to virtually try on different hair color shades to get a sense of how they'll look with your skin tone. This way you'll have a better idea of what works and what doesn't prior to shopping for hair dye. Clairol has a great virtual makeover site that will help you choose the perfect hair color shade and formula.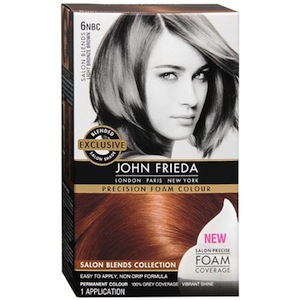 Pick the right formula: Don't opt for the cheapest formula you can find when it comes to at-home hair color. Do your homework and find the perfect formula for your hair and skin type. Foam dyes like John Frieda's Precision Foam Hair Colour ($11.99) tend to work best for those with sensitive skin, as the formula doesn't drip onto the skin. And according to cosmetics chemist Ni'Kita Wilson, women with thick or curly hair will have better luck with gel or liquid formulas, which provide full coverage and distribute efficiently throughout the hair. [via InStyle]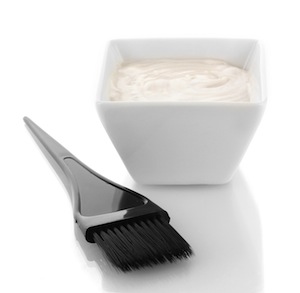 Buy more color than you think you'll need: If you've got super long hair, chances are you're going to need a few boxes in order to get full coverage. It's way better to buy more than you need than not enough, and you can always return any unused boxes or save them for root touch-ups.
Start with dirty hair: Hair dye will work better on dirty hair, so skip shampooing the day before you plan on coloring your hair. The hair's natural oils will help prevent irritation and will also make it easier to section off while applying the formula.
Apply petroleum jelly: To avoid getting hair dye all over your face, ears and neck, apply a think layer of Vaseline to the outermost edge of your hairline. Just make sure it doesn't touch your roots.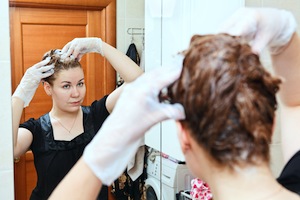 Ask a friend to help: While it may seem like a simple process, there's always the chance of missing spots on the back of your head. In order to prevent this, ask your beau or one of your girlfriends to help out with the back.
Use dish soap to tone color down: If your color comes out too dark, wash your hair with dish soap. "Dishwashing detergent is strong enough to remove some of that color," says Alyson Pemoulie, senior colorist at Eva Scrivo Salon.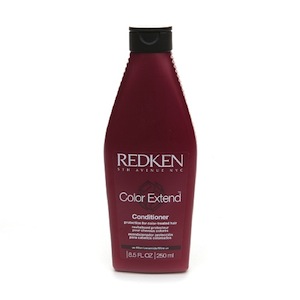 Condition with a color-treated product: Most at-home color kits come with a treatment mask, but it's best to use a good color-specific conditioner as well. This step is essential, as it locks in the color and deeply moisturizes so your hair won't feel like straw. We love Redken Color Extend Conditioner ($18).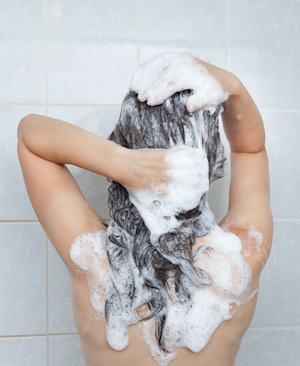 Wait to wash your hair: It's important to wait 24 to 48 hours before washing your hair after dyeing it to ensure that the color has time to fully absorb. If not, you'll risk rinsing out a lot of the color.