One of my go-to summer hairstyles? A fishtail braid! It's one of those hair styles that looks like you put a lot of time and effort into your hair, but is actually super easy and quick to do. Don't believe me?  Follow the steps below and you'll see doing the perfect side fishtail braid is a lot easier than you think.
Step 1: Put all of your hair to one side and divide your hair into two even sections.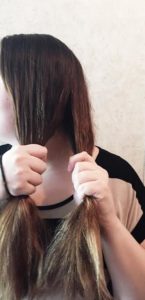 Step 2: Starting with the section in the back, take a half inch strand of hair closest to the back of your head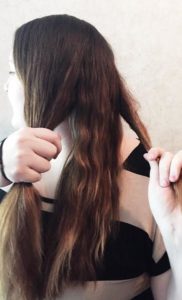 Step 3: Once you have the section of hair, bring it over to join the opposite section.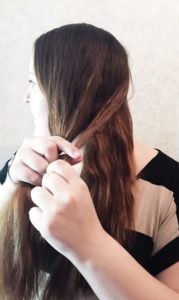 Step 4: Move to the section of your hair you just added to (section closest to your face) and take the same size strand of hair and bring it to the opposite side.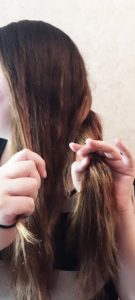 Step 5: Continue cris- crossing small sections of hair until you are to the end of the braid. Trick: the smaller the piece of hair you use, the more intricate the braid looks.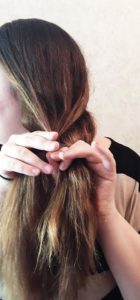 Step 6: Secure the braid with a hair tie and you are done! If you want to dress it up, pull on random sections of the hair to give it a messy, bohemian vibe. Then, take a strand of hair closest to your face and curl it quickly with a curling wand.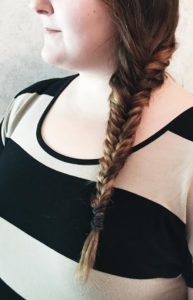 Didn't I tell you it was easy? You can totally do this!
Be sure to also check out the best product for frizzy hair and pretty pastel dresses for Spring all under $50.
[Photo: Barefoot Blonde]