If you're a fan of the Jenner girls, might we suggest a Kendall & Kylie BFF costume or perhaps just a Kylie Jenner Halloween costume this year? The sisters are hotter than ever, always wear the shortest, most skin-tight dresses (so you'll be looking hot on Halloween), have on-fleek hair and makeup, and are just generally recognizable (I mean, it's hard to miss Kylie's teal hair). Just don't forget to enhance those lips (we found a couple costume options for that!).
Whether you want to be them for realz, or are doing it as a spoof, we have everything you need to pull off the costume now. Here goes:
Kylie's hair: 
To start, you'll definitely need a teal or blue wig. Sometimes she has short hair and sometimes she has long hair, so depending on what you're mood you're in, you can do either. I found this Turquoise Wavy Wig ($27.88) on Amazon that is pretty cheap and seems to nail the look. This ombre one is also pretty good. A third wig option is this one that's more green-blue.
Another route to go is to color your hair with teal or blue hair wax or teal hair spray. And lastly, here's a Youtube tutorial on how to do Kylie's teal extensions (you could order her Kylie Kouture ones if you have enough time before Halloween):
Kylie's makeup: 
Obviously Kylie is a huge beauty buff, she has her Kylie Cosmetics line including her bestselling Kylie Lip Kits, she wears a TON of makeup, is a strong believer in contouring, and only very rarely is photographed without any makeup at all. So perfect, on-fleek makeup is an absolute must for this costume. (Okay, she had that ONE makeup fail–but we'll forgive her, K?)
Here's the makeup tutorial for her 18th birthday glam look–follow her stylist's technique for perfect Kylie makeup:
Kylie's dress: 
Everything Kylie wears is nude or neutral, skin tight, cropped and has a big slit in it. She's so predictable! This is good for your costume, though–you can wear a body con dress or matching crop top and skirt set you already own–or you can buy this one I found which is pretty perfect: Anja Ribbed Long Sleeve Skirt Set ($42).
Kylie's lips: 
Okay, this is where the costume gets fun. Obviously her insanely augmented lips are her signature. So, you absolutely cannot have thin lips on the night of Halloween when you're doing this costume! I found a couple funny options (short of getting lip injections, lol!). For one, this  Thick And Big Lips ($3.01) from Amazon. It is billed as a party accessory. They look sort of look like this on. Obviously, it's a super exaggerated look–but isn't that what Halloween is all about?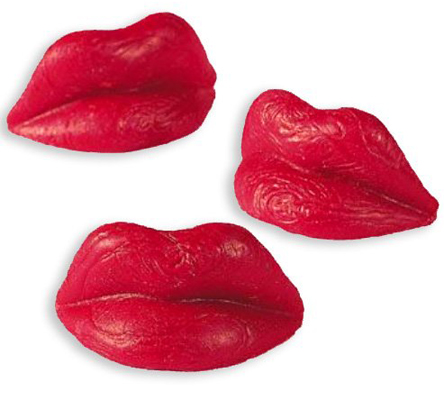 Another funny option is candy wax lips. These Red Candy Wax Lips ($17.99) are from Amazon. They don't look real, obviously, but are kind of silly (remember Blac Chyna's shady Instagram post??).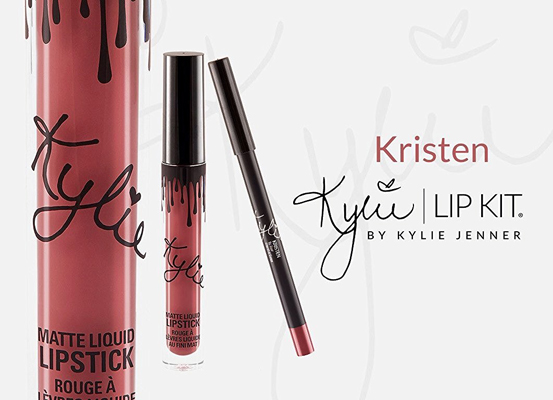 If you have naturally plump lips and don't need any, uh, augmentation–you should definitely slather on the matte liquid lipstick to get Kylie's look. You could get one of her lip kits–might I suggest the Kristen – Kylie Cosmetics Lip Kit ($41.95). Or you can just use any matte lipstick you already own!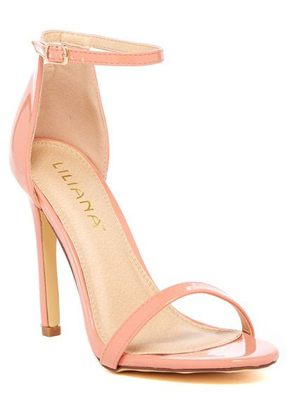 If you're a rich girl like Kylie, you can get the exact pair of lace-up booties she wears Balmain Ava Lace-Up Shoes ($1,927). If not, just get the cheapest pink or nude ankle strap sandals you can find or already own. These under $20 LILIANA Nikia Ankle Strap Sandals ($19.97) I found are pretty perfect.
More 2016 Halloween costume ideas:
Eleven from Stranger Things Halloween Costume
Rey from Star Wars Halloween Costume
Dauntless from Divergent Halloween Costume
Barb from Stranger Things Halloween Costume
Ghostbusters Girls Halloween Costume
Beyonce Lemonade Halloween Costume
Harley Quinn Halloween Costume
Rihanna With Wine Glass Halloween Costume
Sandy from Grease Halloween Costume
Wonder Woman Halloween Costume
SheFinds receives commissions for purchases made through the links in this post.