Dating is exciting, frustrating, hopeful and disappointing. You don't really have control over how things will turn out. You could be meeting the love of your love life! Or not. Yet even if you planned dinner at the hottest restaurant your date could be a dud or you could spill red wine on your dress. Your confidence is the only area over which you have complete power. If you're just getting back to dating after a hiatus, confidence could be low. Here's how to change your mind set for a positive night out.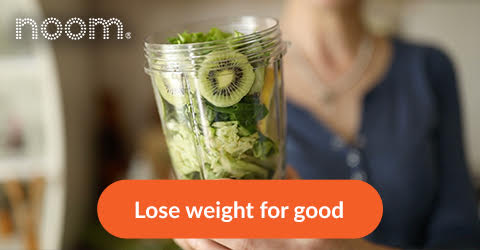 How to Feel Confident on a First Date
Be inspired to perspire. Your mind is the ultimate get-fit tool and it's time to get into shape for dating. Exercise releases feel-good endorphins that can help put you in a positive dating frame of mind. Having a healthy body helps, too. And don't tell us you hate working out. There is truly something for everyone. Pick activities that involve an aim other than losing weight. Master a skill or train for a race. Every session, you get closer to your goal, which ups your self-confidence. That assuredness will help you feel empowered about yourself on dates and in life.
Don't wear all black. We mean, if you really want to and it makes you happy then fine. But don't do it because you think black is always slimming. Black can be slimming if your clothes fit your body. But you can't just pile on dark colors for a date and think you'll look like you suddenly lost ten pounds. Pieces that are structured to enhance your shape and are also all black will help create a long line. Deep colors in general can add a lean look to your body. So you don't need to get stuck in a boring black hole of dressing. Plum, chocolate brown, charcoal gray, and even midnight navy will help you achieve a trim and polished date-worthy appearance. And back to loose-fitting clothes for a sec. Women tend to think shapeless pieces will hide a larger body. It sounds logical that bigger is better, but trying to hide under too much fabric will only make you heavier than you actually are. Again, turn to structured, well-fitted clothes. Target your best assets and highlight them.
Make the most of mornings. Let's get something straight: Studies show that people who eat breakfast are more successful at losing weight – and maintaining their weight loss–than those who skip it. So if feeling positive on dates is tied to how you feel about your body, then you need to think smart about food way before you even swipe right. Your breakfast goals should be to control carbs and sugar and get sufficient protein, fiber and healthy fats. This will make sure you stay satiated and energized (as in, you won't mindlessly snack until lunch). Need a kick in the butt to start making good food choices? An app like Noom could help you commit to eating a healthy breakfast each morning–and then some. It's not a one-size-fits-all weight loss program. Instead Noom is a personalized behavior change program that teaches you how to eat with purpose and exercise effectively. Noom focuses on changing patterns of thinking, habits and behavior so you see results for the rest of your life, not just for a month or two.
Set yourself up to succeed. Imagine every date is just a practice run. Some will be mediocre, some amazing and some will make you want to fake an illness. But no matter who is sitting across the table from you, make it a worthwhile adventure. Set small, attainable goals and feel good about your dating achievements. Do you have a hard time making eye contact? Do you feel dates never really hear what you're saying? Pick one or two date situations you want to improve and get it done. Feeling confident about your one-on-one social skills can only make you feel even more self-assured on the next date.
The editors at SheFinds wrote this article in partnership with Noom.