Plank it up. This is a great, free way to tighten your core. It's kind of like a push-up but not really. Lie on your stomach and use your arms to hold yourself up (bend them at the elbow). Make sure your body is straight and your core is tight. Hold it as long as you can, and try to increase your time each time you do it.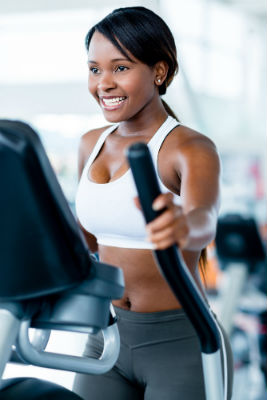 Cardio makes stomachs flat. You can run, bike, dance, skip or swim. Just get moving and get that heart going. 30-60 minutes of cardio at least 5 times a week can work wonders for your body and your heart.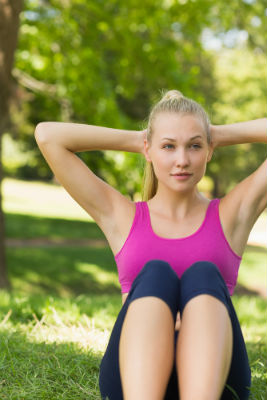 Crunch time. Another great exercise to do is crunches. There are side crunches, v-crunches, bicycle crunches and a ton more. Do variations so you are working a different muscle group every day. You can Google the different ab exercises or you can head to Health.com to see a few of them.
Change your diet. Eat healthier-that means more fruits, veggies, high-fiber and whole-grain food. And add more water to your daily routine, but don't drink it from a straw. Straws can lead to bloating because you suck in more air than usual.
Delete junkfood from your diet. That includes soda, processed foods and high-sodium items that can cause bloating. We know it's hard, but once you see your waistline shrinking, it'll be worth it.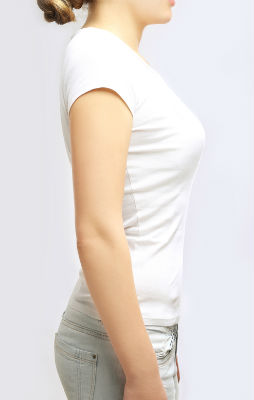 Get on the straight and narrow. Remember all those times your mom told you to sit up straight? She may have said it was for your posture, but it can also make you look thinner. While you're working on your posture, tighten those abs to strengthen your core and work your way to a flatter stomach.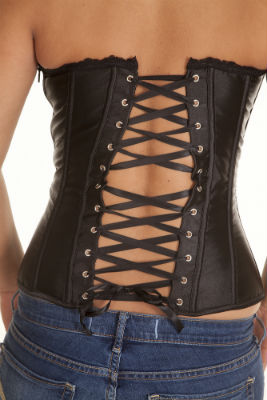 Try corset training. When done properly, it can reduce your waistline and give you some dangerous curves. Click here for some waist-training tips.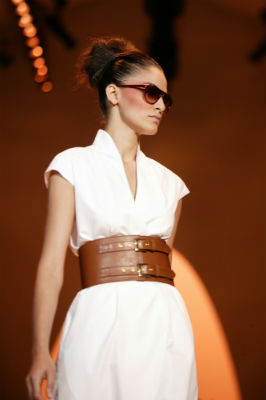 Change your belt location. Instead of wearing belts around your jeans, grab one and wrap it over your shirt and around your waist to cinch it, accent your curves and give the illusion of a smaller waistline.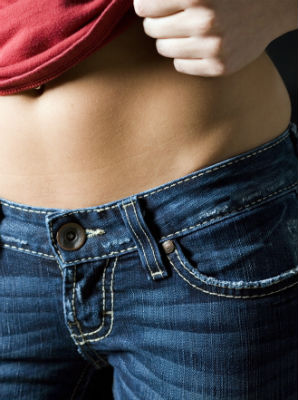 Just say no to low-rise jeans. Even if you have virtually no stomach at all, the wrong pair of jeans can be completely unflattering. Low-rise jeans have a tendency to push any tiny bit of excess up and over, creating rolls and a muffin top, and nobody wants that. Instead opt for mid-rise or at-waist jeans that will fit you perfectly.
Got money? Get surgery. We're not saying you definitely have to go under the knife, but it's a quicker option than the rest of our suggestions. There is liposuction, lap-band, gastric bypass, fat freezing and all kinds of surgical options to help you get the waist of your dreams. Just do some research with your doctor to find out which one is right for you.
Invest in awesome shapewear. You can always take the easy way out and buy some shapewear. Depending on what style you buy, it can smooth rolls, cinch your waistline and lift your booty.