Summer is just around the corner, and that means sun-kissed, luminous skin is in once again. But instead of turning to full face makeup routines to achieve that perfect glow, beauty mavens and A-listers (think Kendall Jenner) are opting for a much lighter, barely-there alternative. Enter: "glossy face," a low-key, yet luxurious look that's all about shiny, dewy skin.
Made popular by the rise of Korean Beauty, the youthful look emphasizes feeding your skin from the inside out to get effortless shine. The key? Creating a healthy base and opting for nourishing ingredients. "Prep is everything if you really want to have dewy skin that's natural," Allie Smith, a NYC-based makeup artist, told Allure. "Take good care of your skin, make sure you're using a good moisturizer, get rest, avoid things that dry you out, and drink tons of water."
In honor of the trend, many brands have also jumped on the au naturale idealogy to give you your most goddess-worthy skin yet. Below, find the best products you'll need to achieve the coveted glistening look.
MILK Face Gloss $20
Finding a "do-it-all" product like "face gloss" is your best bet if you want to achieve this look with as little effort as possible. MILK's Face Gloss provides a colorless finish that won't make your face feel sticky. You can dab this on your cheekbones for an amped-up highlight, and smooth it all over your lips and eyelids for that perfect glossy shine. To get the most out of your gloss, you can even pat some on your collarbone to add dimension to your look. Try it alone or over your foundation for a supremely effortless look.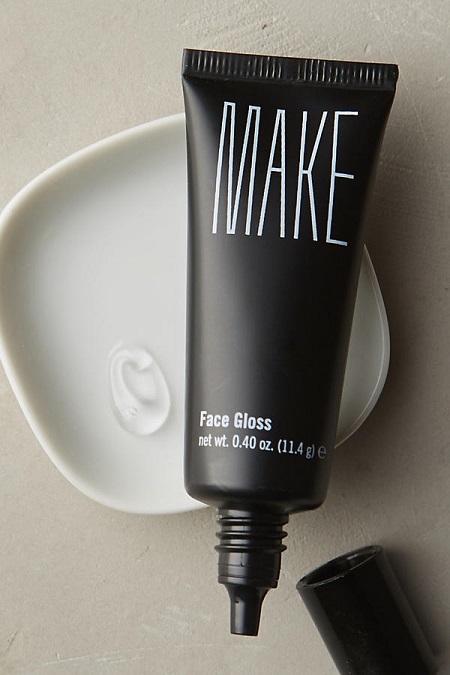 MAKE Beauty also carries a face gloss that is super popular and will give you a dewy look for the season. The best part about this face gloss is that it will give you a glow that doesn't look artificial because it isn't shimmery! These glosses can go all over a bare face to enhance your natural beauty.
Marc Jacobs Glow Stick Glistening Illuminator $42
In addition to face gloss, you may want to try an illuminator to help highlight your best features even further. Complete with pearl and silver tones, this portable stick version from Marc Jacobs provides a mist-like shimmer when applied to the nose or cheekbones. It's also universally flattering for all skin types, so you won't have to spend hours in the makeup aisle finding your perfect glow. Not to mention, the creamy formula ensures you can kiss the frustration of cracked powder formulas goodbye.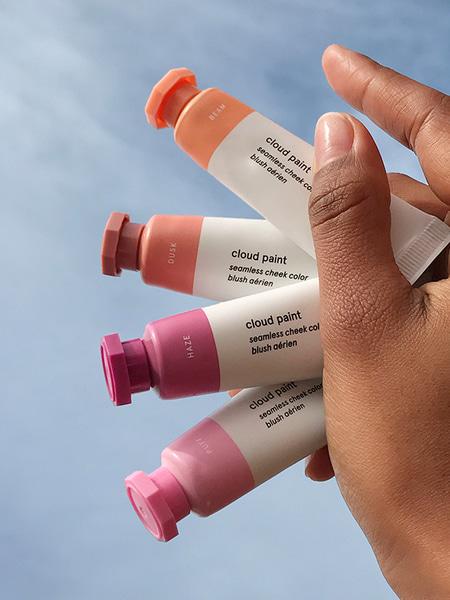 To complement your high-shine look, you'll need a blush that looks like a natural flush. A natural cream blush like Glossier's Cloud Paint will give you the all-natural glow you're looking for without making it obvious that you have makeup on. Plus, the it's gel-cream formula will blend right in with the shine that the gloss has given you, instead of looking dry like a powder blush would.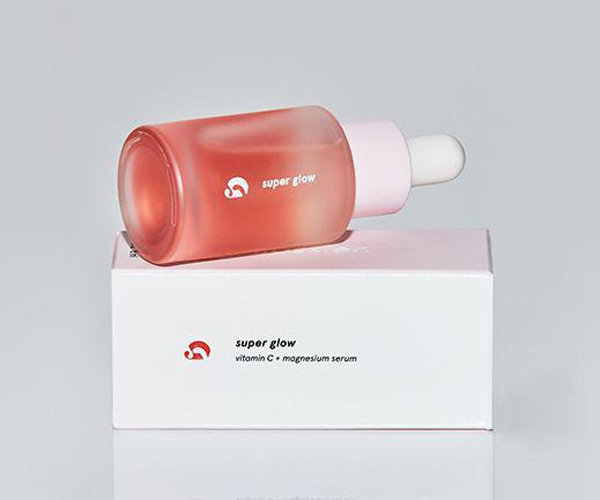 For the perfect pick-me-up, Glossier's Super Glow is a great way to refresh your "lit from within" look mid-week. Fortified with Vitamin C and magnesium, it effectively brightens and energizes skin to counter the effects of even your most killer all-nighter. The formula easily absorbs into skin, so you can use it all over your face after you cleanse and before you apply moisturizer.
So, are you ready to try the look now? Let us know what you think in the comments below!
And for even more amazing skincare inspiration, be sure to check out the beauty products with Vitamin C for brighter skin and beauty products you need to use before bed!
SheFinds receives commissions for purchases made through the links in this post.