Wear spa socks to bed: Before bed, slip on a pair of spa socks, like these from Sephora ($36). The socks are coated with a gel formulated that's infused with oils and will moisturize and soothe weakened, dry, or damaged feet. You can also lather your feet with a thick lotion, then put on a pair of old socks. Do this for a few nights and your feet will look brand new.
After soaking your feet, use an exfoliating scrub to remove any rough patches that have accumulated over winter. This Foot Rescue Treatment ($13.50, down from $18) moisturizes and even deodorizes your feet.
Soak feet in epsom salt with warm water, which softens feet by removing dead cells. Doing this regularly can reduce calluses and heal dry, damaged skin. It can also reduce inflammation and relive itching. Best of all, it's relaxing! [Livestrong]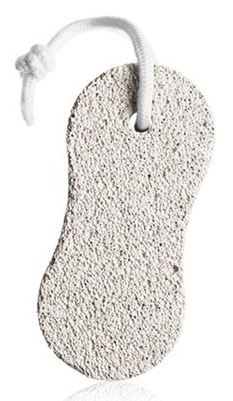 Exfoliate with a pumice stone: After you soak your feet, use a pumice stone to remove calluses and any rough patches of skin that may have accumulated over winter. Don't forget to use a heavy moisturizer afterwards. [iVillage]
Use a tinted moisturizer: Since your feet have been hiding in boots all winter, they might look extra pale. Use tinted moisturizer to give your feet some color and make them look healthier. Try Jergens Natural Glow 3 Days To Glow Moisturizer ($9.99). It has a subtle effect and the new forumla is odorless!
Remove unwanted hair:If you have hair on your feet and toes, use small wax strips to remove them from the root (it's better than shaving). For toes, we suggest these mini wax strips from Parissa ($9.99). Even though they are meant for brows, they are the perfect size for your toes!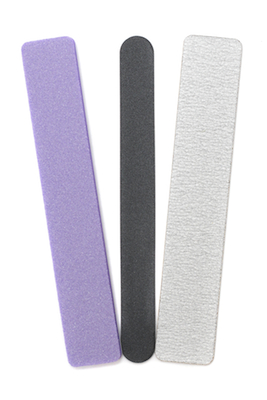 Shape toenails using an emery board: After you soak or exfloriate your feet, clip your toenails down to size (damp nails are easier to cut). Then use an emery board to file them into shape. Be careful not to round off or shorten the corners of your toenails, this can cause ingrown toenails. Instead, use the emery board to square off your toenails.
Try an exfoliating foot peel: Give your feet a fresh start with an exfoliate foot peel. Baby Foot ($25) will naturally peel the dead skin cells off your feet, leaving your feet as soft as a baby's foot.