Between work and family commitments, it's totally normal to need some time to relax and unwind. When you don't have money for a fancy vacation, a staycation is your next best option. And a staycation with your closest gal pals? Even better! There's just something about putting on plush robes, opening a bottle of wine and watching your favorite throwback movie that instantly makes stress melt away.
I recently pulled off a pretty incredible staycation with a few of my friends in NYC and we had so much fun, that I'm sharing some key tips with you. Before you even start thinking about camping out at someone's apartment, stop! A staycation requires getting out of your living space because you want to feel like you got away without actually leaving. Here's everything you need to know:
1. Find a hotel. This takes away the pressure of having to be the 'host,' plus you don't have to worry about disrupting your roommates. Pro tip: if you live in a city where pools are a treasure then find a hotel that has one since guests don't have to buy a day-pass to lounge by it. If you are in the NYC area, we highly recommend staying at Hotel Indigo Lower East Side. Not only is it in the LES where the night-life is fun, but it also has a very popular rooftop bar called Mr. Purple.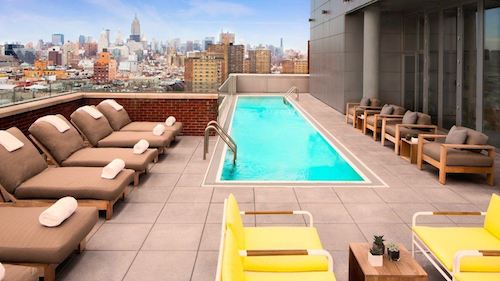 2. Pamper yourselves. Everyone deserves to treat themselves and chances are you and your girls could use some TLC. If your hotel as a spa, book a mani/pedi session or call in Glamsquad to get the crew ready to hit the town.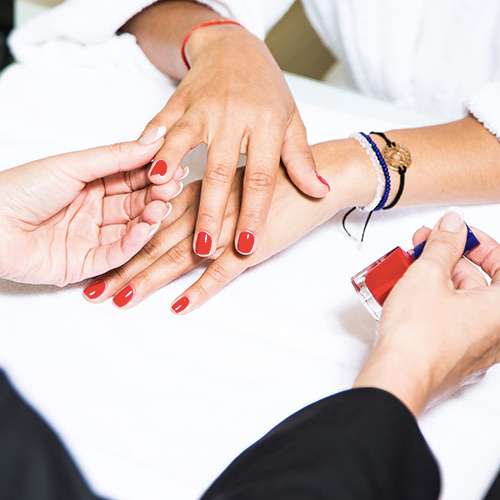 3. Have a photoshoot. It didn't happen if there aren't pics to prove it, right? Pack your cutest swimsuits and accessories and head to the pool for a mini photo shoot. Shop Solid and Striped for the best bikinis and one-piece swimsuits. No shame in getting your Insta shot to document the weekend!
[Swimsuit: The Rachel  from Solid and Striped]
4. End with brunch. After checking out of the hotel, wrap up your staycation with a yummy meal. Mimosas and pastries are the best way to end an epic weekend of relaxation, right?