It's no secret that keeping your New Year's resolution can be a challenge. When your goals are fitness-related, it's easy to get off to a great start in January but lose steam as the year progresses. We've all been there–you start off the year with a plan to work out more, lose weight, or gain muscle, and by the time February and March roll around, you're already off track. 2019 is the time for change–so we've put together some tips for keeping your resolution well past January.
Create a Workout Plan.
No matter what your fitness goal for 2019 is, creating a consistent workout plan is one of the best ways to stay on track. Set specific times throughout the week that you plan on working out or training. The type of workout you do depends on your personal goals–you'll need to decide whether heading to the gym or working out at home is the better option for you. If working out at home is part of your plan, you'll need the right equipment to get the job done.
If you're looking to focus on your core in 2019, The Abs Company offers a wide range of abdominal and functional training exercise equipment perfect for use in the comfort of your home. Their AbCoaster Black will help you achieve your goals, whether you are a seasoned fitness expert or are just starting out on your fitness journey. Time spent on this piece of equipment (which features ultra smooth Stainless Steel rails) will be the ideal addition to your home training routine.
Is strength training more suited to your 2019 fitness goals? The Abs Company also offers a variety of other home fitness essentials, like their Battle Rope ST®️. This system can be easily mounted to your wall, making it easy for you to incorporate exercises like standing oscillations, knee ins, hi rows, and more into your home workout. If you decide that working out at home will give you the greatest flexibility with your 2019 workout plan, having the right equipment will make staying on track even easier.
Mentally and Physically Prepare for Your Workout Routine.
Once you create a plan for accomplishing your fitness goals, you need to ensure that you are both mentally and physically prepared for whatever your plan entails. When you're physically and mentally ready for your workout, you'll end up achieving your goals because you want to, not because you feel like you have to. One of the quickest paths to abandoning your resolution is to realize that it is more than you bargained for. Take some time to prepare and think about your ultimate goal for the year–how much time will you need to set aside for achieving it? Are you excited about your plan and dedicated to seeing it through? Answering questions such as these at the beginning of the year will prepare you for a year of goal-getting.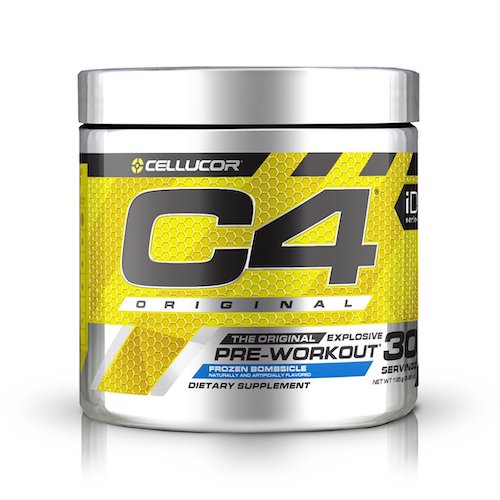 When it comes to physical preparation, make sure you always take time to warm up and stretch before you work out. If you need help getting ready, Cellucor offers a large variety of pre-workout supplements that will keep you going throughout your entire routine. Their C4 Original is America's #1 selling pre-workout, and for good reason. Whether you need an energy boost or help with endurance and overall performance, C4 has you covered. If your fitness goals for the new year revolve around muscle growth, weight loss, or sport improvement, Cellucor has a product for you, and if you prefer your energy fix in the form of a drink, try Cellucor's award-winning C4 Original Carbonated pre-workout before your next workout session. If you're not sure which pre-workout product is best for you, Cellucor offers a handy tool on their website that uses your stimulant tolerance and fitness goals to suggest the right product for you.
Take Time to Recover.
If you don't allow yourself time to rest in between workouts, seeing your resolution through to the end of the year will become less and less possible. Your body needs time to recover, especially if you are jumping into a more rigorous schedule than you are used to. Be sure to give yourself rest days and keep up with general healthy habits, like getting eight hours of sleep each night and staying well-hydrated.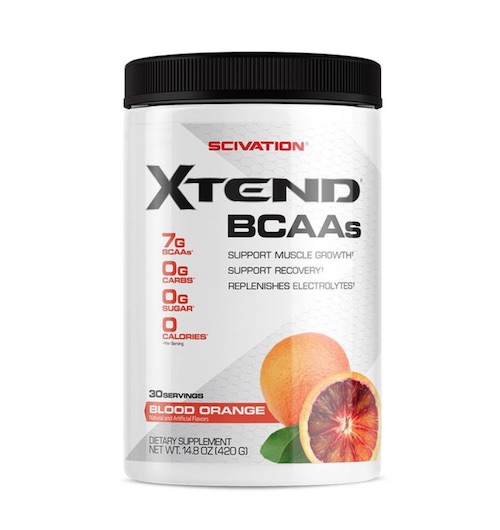 However, your recovery methods can go beyond practicing healthy habits. Scivation, which is rebranding as XTEND®, is the world's #1 BCAA (branched-chain amino acids) brand that supports muscle recovery, repair, and growth. XTEND Original comes in a variety of flavors, and beyond their original formula, the brand offers other BCAAs that promote muscle mass, boost energy, provide protein, and more. Recovery is the key to results and progress, so be sure to make room for it in your new workout plan.
Are you feeling motivated to keep your fitness plan rolling through to the end of 2019? With the right motivation and planning, you'll be able to stick with your resolution and end the year feeling great about the fitness goals you achieved.
SheFinds receives commissions for purchases made through the links in this post.