Sign up for a race: 
Kill two birds with one stone: relieve stress and lose weight. Signing up for a 5k or 10k is an easy way to whip yourself into shape, as you have to stick to a training routine in order to complete the race. Check out
Active.com
to see a list of races in your area.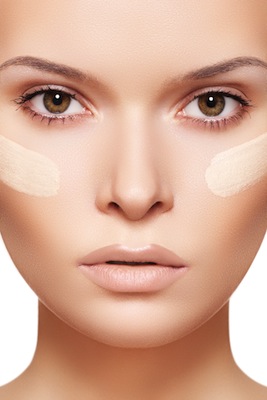 Contour your face: Your face will be the focal point for all pictures, so if you're concerned about it looking a bit chubby, contour it with makeup. You can make your face look thinner, cheekbones stand out more, make your nose look longer, and so on. Check out these easy steps from Cosmopolitan here. It's the quickest fix to make yourself appear thinner.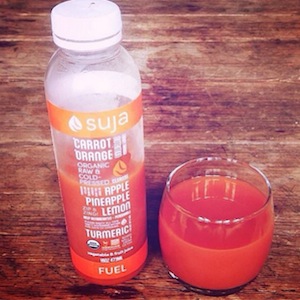 Try a 3-5 day juice cleanse: While juice cleanses are not intended for weight loss, most people tend to shed anywhere from 3+ pounds over the course of a few days. It's a great way to jumpstart your body and will also give you tons of energy (you'll need it for your big day!). Suja Juice is our personal favorite, as all of the juices taste delicious. They're available at most Whole Foods stores and you can also order online, but be prepared to pay for overnight shipping since the juices must stay cold. [via Suja Juice]
Try the wedding dress workout: Fitness expert Franci Cohen developed different workout routines based on what kind of dress you'll be wearing. Whether you're wearing a mermaid dress and need to get your midriff in tip top shape, or are going with a backless gown and need your back to look amazing, she's got you covered with targeted exercises. Check them all out here, and go with the option that best fits your needs.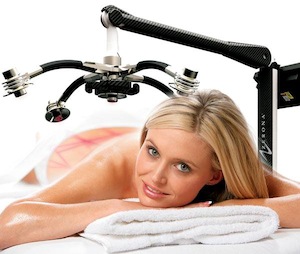 Try Zerona laser fat removal: If can't seem to shed those last few pounds, try Zerona, a new non-invasive laser method of zapping fat. There's recovery time and no pain associated with the procedure. Do this three weeks prior to your big day to help shave off a few inches from problem areas such as the waist, stomach and thighs. Find a local treatment center here.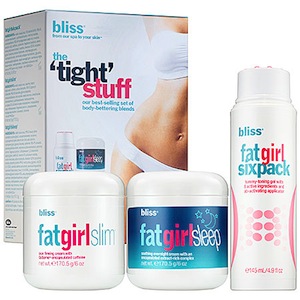 Use toning cream: While these creams won't magically make you skinny overnight, they'll definitely help tone your skin. In other words, say goodbye to flabby skin, which will make a huge different in photos. There are tons of different formulas that target specific areas, so we recommend getting Bliss The Tight Stuff ($75), which includes three of their best-selling products that will tone and tighten your entire body. Start slathering on these products six weeks prior to your big day to see the best results.
Get a faux tan: A spray tan can make you look way slimmer than you actually are. To get the best results, try out a few different formulas prior to your wedding to find the perfect shade. Book an appointment for a final spray tan 24 to 48 hours before your big day. [via Ryan Ray Photography]
Get amazing shapewear: Not all shapewear is created equal, so it's best to try on a few different brands and styles before purchasing anything. Buy a few things to try on underneath your dress, and keep the tags on so you can return the ones that don't work. The last thing you want is for the garments to create a bulge in the wrong spot (aka the infamous boob bulge). [via Spanx]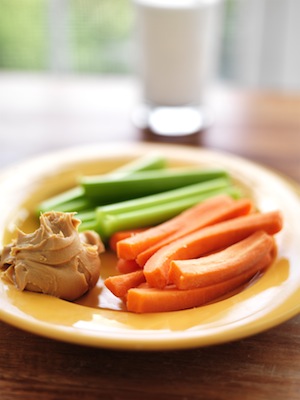 Snack throughout the day: Keep healthy snacks in your purse to munch on throughout the day. This will keep you from inhaling way more food than you should when you sit down for a meal, which will help you shed pounds. Apples, carrots, celery and peanut butter, trail mix and lightly salted popcorn are all great options.
Choose the right headpiece: When searching for a veil or headpiece, opt for one with height to balance a wide face. If you have a more narrow face, choose a style with volume at the sides. They'll even you out, which is a super quick fix to make you look more tall and lean. [via Bride's Head Revisited]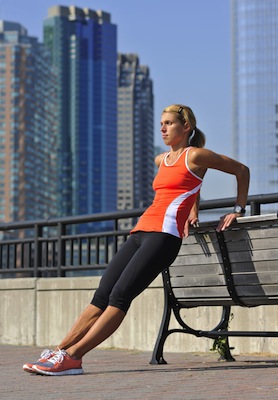 Focus on your arms: If you're wearing a strapless dress, the only think you really need to worry about is your arms. And if they're in good shape, you'll look amazing. To get them wedding ready in just 8 weeks, do tricep exercises daily. Check out fitness guru Amanda Russell's steps here.
Accentuate your waist: Wearing a belt or sash will emphasize your waistline, and will make you appear thinner. You'll need to test it out on your natural waistline, under your bust or across your dropped waistline first to find the most flattering place. [via BHLDN]
Wear heels: They might not be the most comfortable solution, but wearing heels is a quick solution to make yourself appear thinner. They'll trick the eye into spreading your weight over your new, taller frame. Tip: if you hate stilettos, opt for a wedge heel that's no more than three inches tall. [via Ryan Ray Photography]