You can post to Insta like it's your job (and it might be!) but it's hard to compete with all of the amazing selfies out there. Celebrities not withstanding (they have the time and money to be beautiful), some people just look extra great in pics. You can be one of those people.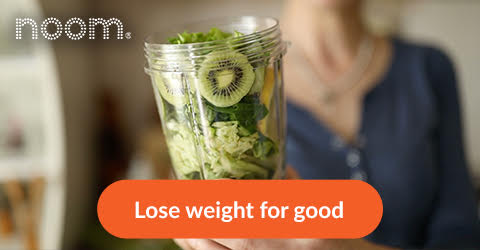 How to Look Better in Selfies
See the Light. And make sure it's not behind you. It might seem like a good idea to pose in front of windows that looks out onto a field of colorful flowers, but that often results in a selfie fail. To look better in selfies you need the best lighting possible. Natural light is insanely flattering unless it's behind you–that causes a shadowy pic. Try facing the window (or light source) and see how much better you look. Twirl around until you find the most flattering rays.
Tap an App. A great selfie is part appearance and part attitude. When you don't feel good about yourself it comes across in photographs. If you can't resist the siren call of ice cream and always find excuses not to work out, you might need an app on your side. It's not an app with trendy filters. Noom is a personalized behavior change program that is all about empowering you to change your thinking and behaviors for long-term, sustained benefits. Instead of simply telling you what and when to eat or how often to exercise, Noom focuses on changing patterns of thinking, habits and behavior so you see results for the rest of your life, not just for a month or two. That's a lot of awesome selfies in your future!
Use Both Hands. When someone shouts, "selfie!" there's a phone in one hand and a friend under the other arm. One-hand selfies could be awkward if you lose your grip or can't get the right angle. They're great in a pinch but when you have time, play around with a two-hand selfie. Just this small change adds a new perspective that could give your posts a fresh look.
Look Up. Never ever look down. Nothing good comes from looking down. Your chin doubles or triples, your neck disappears and your nose grows like Pinocchio. Stick out your neck slightly to create a strong jawline and then tilt your head to its best side (everyone has a best side) and slightly up. Close your eyes and slowly glance up. Catch that moment and you will look better in selfies.
Accessorize. A fun accessory makes any selfie stand out. It might be a funny hat, chic sunglasses or glam earrings. But accessories are not limited to clothes: a cute kitten is an accessory. Create context in photos. Think about what you can play off of in shots. Try a colorful umbrella, ice cream in a chocolate-sprinkle-dipped cone or a bowl of shiny cherries.
The editors at SheFinds wrote this article in partnership with Noom.