A philosophical question: If you post a selfie and nobody likes it, was the selfie even posted at all? With these simple tricks for upping your like count, you'll never have to give this question any thought at all. Here's how to have the most popular feed around.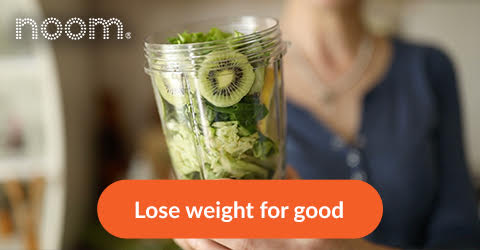 How To Look Good in Selfies
Left Side Forward

This very specific trick is, believe it or not, backed up by academic research. A 2018 study found that of top influencers, selfies where the left cheek was facing the camera got ten percent more likes than those with the right cheek facing forward. And remember, these were top accounts–so that ten percent equals about 330,000 likes per photo. The theory is that this is because the left side of the face shows more emotion. (Other research has proven this to be true, and it's accounted to the differences in our brain hemispheres.) That increase in emotion makes the photo more attractive and interesting to viewers, hence the increased likes.
Shoot From Above

When you take a photo, the best place to aim your camera is from above. Any angle at or above eye level is the most flattering, as it makes your eyes look bigger and your cleavage look better, and can also pick up the shadows that tend to be most slimming. Just be careful of going too high, as that can overly accentuate the size of your head and make your features look out of proportion.
Try a Burst

As you know, getting that perfect angle is hard. The antidote? Burst mode! Instead of trying to get that one perfect shot with your eyes perfectly open and the exact right smile, take a whole bunch at almost exactly the same time. This will show you pretty much every possible expression, and allow you to choose the one that you like best. You can also use this tactic when you're trying to find your perfect pose for future photos, as it'll lay all the options out right there in front of you.
Follow the Rule of Thirds

Forget the notion that your face should be in the middle of any selfie. The photo will have a much more balanced, interesting composition if you abide by the rule of thirds. Imagine that your photo is divided by two equally spaced horizontal lines and two equally spaced vertical lines, creating nine boxes of the same size. Then, frame the most important part of the photo—your face—along those lines or where they'd intersect. This will put your face at one of the sides of the photo, which may be hard to get used to at first, but will leave you with a picture that's much more interesting—and likable!
Consider Your Setting

Your face is the main attraction in any selfie, but let's be real: It's not the only thing that matters. No matter how beautiful you look, a photo of you in a bar bathroom will never garner as many likes as the exact same expression in front of some stunning scenery or any sort of bright, fun background. It's just basic math, really. Your gorgeous face = likes; your gorgeous face + something else gorgeous = more likes.
Exude Happiness

Believe it or not, people really enjoy seeing other people look happy. Pics with genuine, heartfelt smiles often garner the most likes because happiness is contagious. If a lack of confidence is keeping you from looking–and let's face it, feeling–your happiest when a camera is pointed in your direction, think about addressing the issue with a program like Noom. It uses cognitive behavior therapy to help identify patterns and behaviors in your lifestyle that are holding you back from feeling like your best self. Not only will Noom match you with a personal coach to help shift your thinking, but there's also a great community of other Noom members that you can reach out to when you need support.
The editors at SheFinds wrote this article in partnership with Noom.