If you're still not using Instagram stories, it's definitely time. We know: Stories seem a lot like Snapchat, which can definitely feel, shall we say, youthful. But stories aren't just for the kids anymore. If you want to have a true Instagram presence, posting to stories is absolutely essential. Here's what you need to know: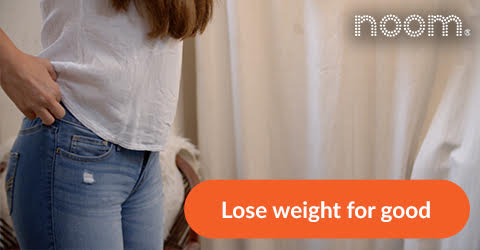 How to Look Good in Instagram Stories
Don't Worry About Getting it Perfect

After all, stories disappear! Unlike photos in your feed, which remain forever (unless you delete them), anything posted to your story goes away after 24 hours. You can choose to save anything to your featured stories at the top of your profile, but as a default, it's gone in exactly a day. This means that you don't need to (and shouldn't) spend the same kind of time curating and editing that you might with a feed photo. Stories are all about being quick, casual, and totally real.
Engage, Engage, Engage

Instagram stories have all sorts of features that are perfect for engaging with your followers. It's super easy to do a poll, where followers can choose from two or four options and then see the percentage of people who've opted each way. (You also get to find out who voted for each choice.) Another tool lets followers rate on a continuum, which is great if you want to know how much your followers like something or where they fall between two things. Yet another easy-to-use sticker allows you to post a question to which users can directly respond. Using these tools helps engage your followers in your stories, which is fun for them and you. You can also use the stickers to get feedback about what your followers want to see—it's totally acceptable to straight up ask what people are most interested in.
Regram

With Instagram stories, it's easy to regram other people's posts. Just click the arrow under any photo, and then select "Add to Story." You can then jazz it up by adding comments and any other extras before posting. This is a great way to interact with other Instagram users, which makes them more likely to regram your photos, too. Just remember balance—a story that's made up entirely of other people's posts is ultimately going to start feeling old.
Use Your Phone Camera

Instagram gives you the option to use the in-app camera to film stories… but that doesn't mean you should. You're much better off using the camera that's built into your phone and then importing what you shoot into Instagram. It gives you video with higher resolution, and also has more options for easy editing. Using the built-in camera also allows you to take a few videos, then go through and decide which one you like best. With the Instagram camera, after you take a video you need to decide either to post it or to delete it.
Play With all the Options

Instagram offers a ton of fun ways to make your videos and pictures more interesting, so don't fall into the trap of simply posting a clip and moving on. In addition to the engagement tools we already mentioned, there are stickers, fonts and text frames, a pencil for drawing, super zoom, slo mo, Boomerang, countdown timers, and all sorts of other ways to jazz up your posts. The more you look at other people's stories and play with your own, the better sense you'll get of all you're able to do.
Make It Personal

Believe it or not, people really like getting a sneak peek into your life. So rather than plan out totally contrived scenarios for your Insta stories, consider letting your followers in to get to know the real you. If you're trying some wild new beauty treatment? Record the process for Stories! If you're using a weight loss program like Noom to live a healthier, happier life, document your journey in Stories! Trust us, people want to see the "real" you!
The editors at SheFinds wrote this article in partnership with Noom.