Airbrush tan. If you're self conscious about your curves, you can make yourself look way thinner with the help of a spray tan—you can even airbrush the area around your stomach to make it appear more toned looking. A tan will also hide stretch marks, cellulite, etc.
Dim the lights. Dimming the lights or lighting a candle will make you look slimmer and disguise imperfections. Bonus: set the mood with a scented candle like this Diptyque Jasmin Candle ($60).
Keep it trimmed down there. Walking around nude with a giant bush is not okay. If you don't have time for an impromptu wax, keep your woman parts trimmed with an amazing tool like this Philips Satin Perfect Deluxe Epilator ($149.99).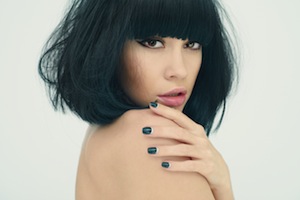 Groomed nails. A fresh manicure and pedicure always makes you feel fabulous, right? Make sure your nails are perfectly polished before you strip down. You'll look and feel even more awesome.
Apply a body shimmer. It will help disguise any trouble areas and will create a gorgeous sun-kissed glow. This Huile Prodigieuse Multi-Usage Dry Oil Golden Shimmer ($39) adds pretty shimmer, moisturizes your skin and smells divine.
Wear high heels. They're super sexy and will make your legs look long and lean, and are also know to act as a confidence booster. Plus, all you have to do is grab a pair out of your closet.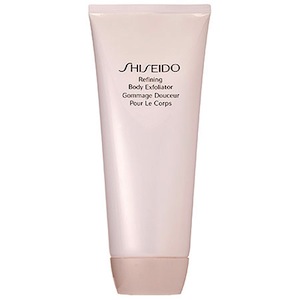 Exfoliate. Get rid of dead, flaky skin cells and brighten your skin with a body scrub. This Shiseido Refining Body Exfoliator ($38.50) just so happens to moisturize and soften skin too, so you can dance around in the nude with fab looking skin.