De-puff with tea bags: 
Both black and green tea bags will help reduce swelling around the eyes, as they contain caffeine and anti-irritant properties. Soak tea bags in hot water for several minutes, let them cool down and place over your eyelids to minimize swelling. If you're a tea drinker, save your post-breakfast tea bags for your eyes!
Slather on BB cream: If you must make a public appearance, BB cream is your best bet over powder-based or heavy foundations. It will tone down redness, hydrate dry skin and give you a nice glow (aka bring life back to your pale face).  Philosophy Hope In A Jar A To Z Cream ($38) is our current must-have.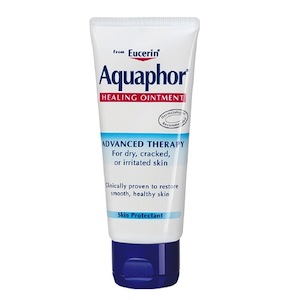 Use Aquaphor:  Dry skin on your face is the absolute worst. To prevent cracking and flaking, religiously apply Aquaphor ($5.99) around the raw, irritated areas on your face. You can do this step prior to applying BB cream as well.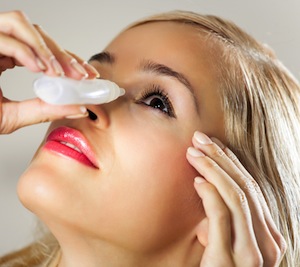 Keep eye drops handy: With cold comes watery, itchy eyes, which can be quite irritating. Keep a bottle of eye drops in your purse at all times to relieve dryness and redness. These Clear Eyes Redness Relief Eye Drops ($5.79) are the most soothing, in our opinion.
Use lotion-treated tissues: These Kleenex Lotion Facial Tissue with Aloe & Vitamin E ($1.99) are a must if you have a cold. They moisturize the nose area, which will keep redness and dryness away.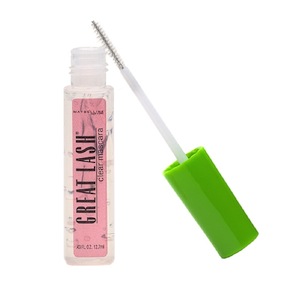 Curl your lashes: Brighten up your face by applying a coat of clear mascara to curl your lashes. It won't smudge or irritate your eyes like liner, eyeshadow and colored mascara will, and adds dimension to your face. Try this Maybelline Great Lash Clear Mascara ($5.99), which also helps tame unruly brows.
Add a healthy glow: Bring your face back from the dead with a cream blush or cheek tint. They won't dry out your face like powder blush does. This butter LONDON Cheeky Creme Blush in Naughty Biscuit ($20) is a fabulous option, as it looks super natural when applied.
Wear a moisturizing lip balm: Lipstick will dry out your lips, but if you need a bit of color opt for tinted lip balm. This Fresh Sugar Petal Tinted Lip Treatment ($22.50) is our favorite, sick or not!