Holiday parties are a time for merriment and joy… at least, that's what we've been told. But if you're like most of us, they're also a time for stress. Because whether it's an office celebration or a friend's "festive" fete, figuring out exactly what you're supposed to wear always seems to be a challenge. Use this guide to put together the perfect outfit, no matter what the occasion.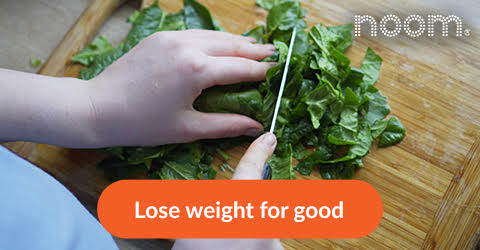 "Festive" Occasions

One of the most common holiday dress codes is simply, "festive." It's also one of the most unclear. But unless you know that it's a formal occasion, jeans and a fun bold top will usually do the job for a relatively casual day or evening party. (It does not, on the other hand, mean you need to wear something with lights, bells, or Santa Claus' face.) Depending on the type of event, you can choose nicer or more informal jeans, and adapt the shirt and accessories you pair with them. Either way, look for a top that has something fun like a ruffle or a bit of sparkle. A nice jacket will come next, but make sure you're happy with the shirt on its own—holiday parties somehow almost always seem to be way hotter than you expect. When it comes to the jacket, go for something that will give you a more put-together, sophisticated look. Velvet is always a great choice, as are wintry jewel tones. Choose shoes and a bag that are similarly fun, maybe with a bright or metallic accent, and some sparkly statement jewelry. Together these items make the perfect "festive" get-up, while on their own, each item will add a fun pop of festivity to any outfit in any season. (In other words, don't be afraid to splurge a little–what you spend will last beyond just the holiday season.
Office Parties

Office holiday parties can be particularly confusing situations, for a few reasons. First, they're often right after work, which means you somehow need to strike a balance between office-appropriate and party attire (or figure out a way to do some really quick transformation). And that "party attire," by the way… it needs to simultaneously be fun and festive, while also something you're totally comfortable wearing in front of your boss and colleagues. All in all, it's a definite challenge.
For these sorts of occasions, a little black dress is, as usual, a great place to start. Pair it with a cardigan sweater and flats during the day, and throw some heels, a shimmery jacket, and a stick of red lipstick in a tote bag for when the clock strikes five. If the LBD isn't your thing, you can still use the same general concept by dressing in a relatively neutral base outfit and swapping out accessories when it's time for the party. In terms of how "party" your look should be (aka how much skin you should show), always err on the side of caution. Better to be a little more covered up than necessary than to show your boss more skin than they feel comfortable with.
Formal Fetes

For something really formal, a solid black or jewel-tones dress is the perfect starting point, and fun accessories with sparkles, metallic accents, and any other festive details will take your holiday outfit to the next level. Long or short dresses both work, but try to find one with ruffles or some type of draping, mesh, cutouts, or other unique features to make the outfit more playful. For shoes, purse, and jewelry, look for bold statement items. Put together, the accents, colors, and festive features will have you perfectly prepared for any formal holiday occasion.
One Last Tip

If you're still wondering how to look skinny for a holiday party dress, here's something to remember: no matter what dress you're wearing or the party you're headed to, looking your best during the holidays starts from within. Yes, it may sound cheesy but how you look is definitely a reflection of how you feel. So if you're not feeling so great about yourself or your body, consider working with a program like Noom. Yes, many people use it as an effective weight loss solution, but because it's grounded in cognitive behavior therapy, it can be used for so much more than just shedding a few pounds. The program actually helps people of all different sizes identify and then start to change habits and behaviors that are holding them back from living their best, most healthy lives. In other words, it can help shift your mindset and how you see yourself so that you can truly slay during the holiday season.
The editors at SheFinds wrote this article in partnership with Noom.