As much as we all enjoy posting a really good photo of ourselves on social media and watching the likes role in, actually getting that really good photo is often another story entirely. We already tend to be our own harshest critics, but when it comes to our bodies, we're especially tough on ourselves. Here are three easy tricks to try that should help you feel a little bit better about what you see in your photos.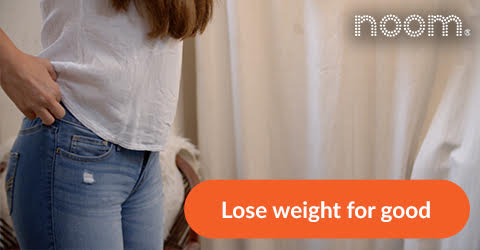 How to Look Slimmer in Pictures
Hold Your Arms Away from Your Body

When your arms are right up against your sides, the way they press into the sides of your torso makes them look bigger than they really are. The way to avoid this is equally obvious (don't press your arms against your sides) and challenging (how can you do this without looking strange?). The most common way people try to do this is by putting their hand on their hip, so that their arm juts out at an angle. This is certainly effective, but for some people, can feel too forced or pose-like. You can also simply hold your arm a little bit away from your body, so that it's still hanging down, but not pressed against your torso. It might feel a little bit unnatural the first few times you try it, so start by putting your hand on your hip and then dropping it down, but not letting your arm go all the way back against your body.
Find Your Angle

This one's just basic math. But if you don't remember tenth grade geometry, don't worry–we've got you. The angle from which anybody's body will look the widest is straight on. When you face the camera perfectly, the resulting photo will showcase your entire body exactly as it is. Face the camera at an angle, on the other hand, and your body will automatically seem slimmer and more lengthened (in the way you want it to). Tilt your neck a bit to maximize the elongating effect.
Wear Dark Solids

Okay, this one might not be useful for a totally candid shot, but if you're prepping for a posed portrait session—or even going to an event where photos are likely, such as your child's birthday party—this advice is definitely worth taking. As we all know, black is a slimming color. The good news, though, is that it's not the only slimming color. Other dark hues, like navy blue, forest green, eggplant, or maroon will also do the trick. And if you really want to wear a lighter color like teal, pink, or yellow, go for it… as long as you stick with a solid color. This makes your body look slimmer by creating clean lines. Prints and patterns, alternatively, often make people look bigger. Any curves that you'd rather people not focus on will only be accentuated in patterns. Solid colors also have the benefit of drawing attention to your face, as opposed to your body.
Other Options

Flattering angles and sartorial tactics aren't the only way to look slimmer in photos, though. If you'd rather take a more straightforward approach by actually slimming down, consider trying an app like Noom that provides targeted and evidenced-based support from certified dietitians as well as peers going through the entire process with you, available at any time on your phone or tablet. It uses techniques borrowed from cognitive-behavioral therapy to help you make true and lasting change, as opposed to the quick (and usually temporary) fix of crash diets.
The editors at SheFinds created this article in partnership with Noom.