Do you ever walk down the street, find yourself standing at the corner next to someone who's at least nine inches taller than you and think to yourself, Wow, I wonder what the world looks like from up there? Well, we may not have a solution for the nine-inch problem, but 1.5 inches? We got you covered.
Meet Invisible Heels, the insole insert that slips comfortably into the heel of just about any ankle-high shoe you own and instantly adds inches to your height. Put them in flat boots to add some leg length to your dress, or slip them in your sneakers when you're just going for a walk—either way, these bad boys give you the inches you want without the pain of pumps!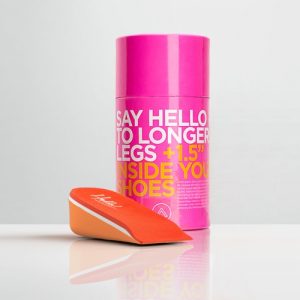 1.5″ Invisible Heels ($19)
For more tips, check out: how to wear more of what's already in your closet, how to get rid of under-eye bags and how to get a smaller waist.