The struggle is real when it comes to making a rosé bottle last for one dinner, let alone an entire night. Luckily, that won't be a problem this summer.
Yes Way Rosé and Winc teamed up to keep the pink-tinted wine flowing with Summer Water Societé: a premium members only direct-to-consumer rosé club. Yep, you won't have to live through another rosé drought ever again. Well, unless you go through these bottles like water… which you probably will since that's kind of the point!
Here's how it works: members will receive three "drops" of magnum-sized (that's 1.5 liters!) Summer Water bottles along with items curated by Yes Way Rosé's founders and expert rosé drinkers Erica Blumenthal and Nikki Huganir. Each package includes three magnums (aka, six regular-sized bottles) and one fun item like a S'well water bottle or Societé dad cap. Check out the swag: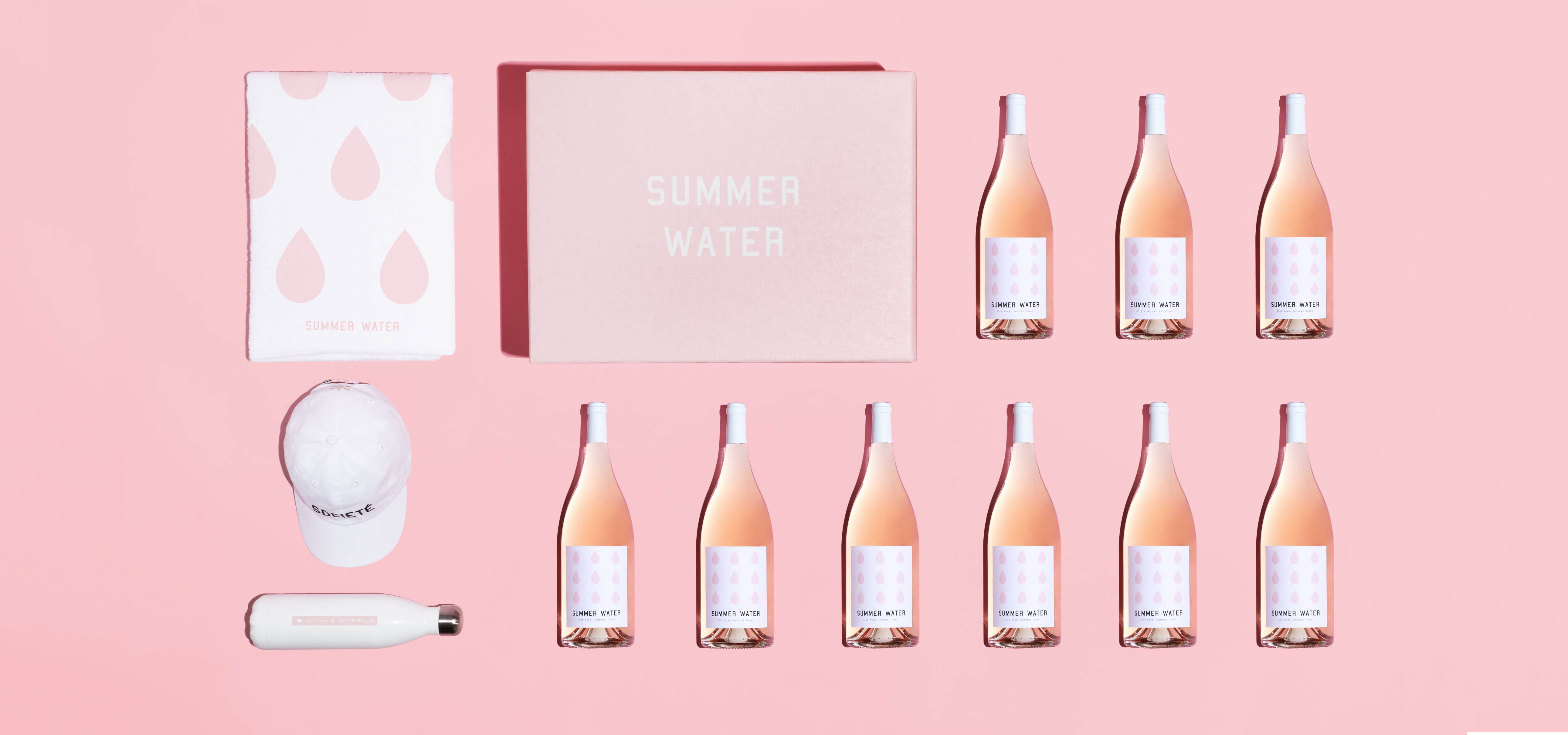 The first delivery will arrive for Memorial Day Weekend to kick-off summer and the last will land just in time for Labor Day–so you can finish off rosé season the best way possible. Signs ups start today for $350 with shipping and good vibes included.
START LIVING YOUR BEST ROSÉ LIFE NOW
If for some reason you don't know what to do with your magnums, here are two rosé cocktail ideas:
Summer Water Sangria
"Sangria is always super fun for parties and outdoor BBQs. Make it with Summer Water and it takes it to a whole other beautiful level. It's a win-win when a cocktail is refreshing and gorgeous to look at. "-Erica and Nikki, Yes Way Rosé.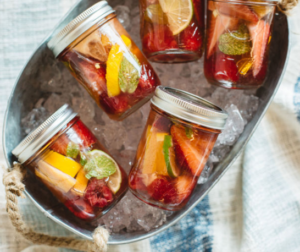 Ingredients:
-1 bottle of Summer Water Rosé
-1 orange sliced
-1/2 grapefruit, sliced
-1/2 cup strawberries, sliced
-1/2 cup raspberries
-1 lime, sliced
-A handful of mint leaves
Directions:
Pour a bottle of rosé into a pitcher or punch bowl. Add fruit and mint leaves. Stir and let sit for 1 hour (or up to overnight) before serving. Tip: pour into sealable mason jars to take on a picnic, to the beach, or anywhere on the go.
Yes Way Rosé Negroné
"The Summer Water Roségroni is a combination of our favorite kind of cocktail, the Negroni, and Rosé, which is obviously our favorite kind of wine. It's a playful, fresh spin on a classic and the best of both worlds."-Erica and Nikki, Yes Way Rosé.
Ingredients:
-3 oz Summer Water Rosé
-1 oz Lillet White Apertif
>-3/4 oz Campari
Directions:
In a double old-fashioned glass, add all the ingredients. Add ice (a big rock is best), and stir until cold. Take a big piece of grapefruit peel (peel only — no pith!), and express the grapefruit oils over the top of the drink and around the rim.
[Photos: Winc]