Skip high-end mascaras: Once a mascara is opened and used, it only last a lifespan of 3 months. The longer you use mascara, the easier it is for bacteria to build up, which can potentially give you an eye infection (gross). Paying $20-$30 every 3 months for a high-end mascara can add up. Many drugstore mascaras as just as good, so choose a more cost effective option, like Maybelline's The Rocket ($7.99).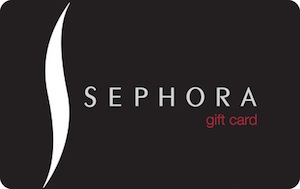 Buy discounted gift cards: Love an expensive beauty product? Since beauty counters rarely have sales, consider buying a discounted gift card from a website that sells unused gift cards. Websites, such as Cardpool, sell discounted gift cards to stores like Nordstrom and Sephora. This is an easy way to save a few dollars on high-end products that never get discounted.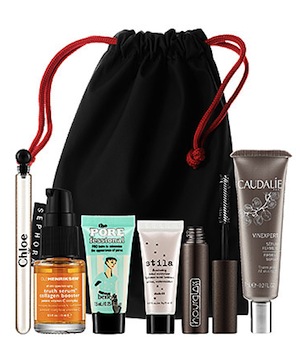 Ask for samples: Don't be afraid to ask for samples of products you want to try. Sales associates at beauty counters and stores are usually more than willing to give you free samples of products. Nordstrom has an awesome sampling program that allows you to try samples of different formulas and colors to try at home before you commit. You can also get lots of samples with online purchase, so check for promotional codes before you buy anything. Sample sized products are also great for traveling, so stock up on samples when you can.
[Photo: Sephora]
Buy multi-purpose makeup: Save money by purchasing makeup that has more than one purpuse, such as a BB cream. The BB creams are multipurpose products that moisturize, prime, perfect and protect skin a single step, which means you don't need to spend money on products t0 do all these things separately  You can also find products that double as lip stains and cheek tints, such as the NARS 'The Multiple' Stick ($39). These products save money and take up less space in your purse, so they are great for on-the-go, too.
Try Smashbox BB Cream with SPF 35 ($19).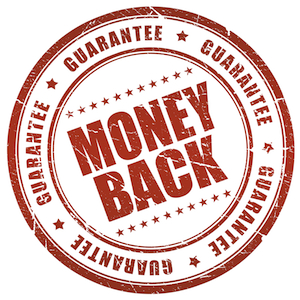 Try products risk-free: Shop at stores that have money back guarantees on cosmetics. This means if you buy a product and don't like it, you can return it to the store without a hassle. Drugstores, like CVS and Rite Aid, allow you to try products risk free--which is great in case the shade you buy doesn't match or a product breaks you out. High-end makeup departments will also let you return products that don't suit you.
Shop during bonus periods: If you typically buy high-end cosmetics at the beauty counter, try to shop when there is a bonus gift with your purchase. Estee Lauder, Clinique and Lancome all have seasonal beauty bags that you can receive when you spend a certain amount. These beauty bags come with deluxe samples that last a while (plus, they are great for traveling). Always ask about the available gifts with purchase because it might make more sense to buy all the products you want or need at once so you can be eligible for the bonus.. Check online (you can see Nordstrom's current offers here) or ask an associate at the counter about the brand's bonus periods.
[Photo: Estee Lauder]
Use what you already have: Try to finish up the products you already own. Unless it's expired (check out the expiration dates for cosmetics here) or doesn't suit your skin, try to finish the bottle before buying a new one. Not only will this save you money, but it's better for the environment.
Wash your brushes: Makeup brushes tend to collect bacteria, dead skin and natural oils. This buildup can soil products and reduce their effectiveness. To prevent this, wash your makeup brushes on a regularly basis. Clean makeup brushes not only work better, but they will keep your makeup sanitary--meaning it will last longer. Check out my step-by-step instructions for washing makeup brushes here.
[Photo: Shutterstock]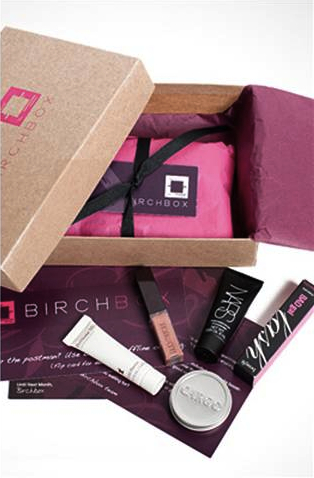 Try a monthly subscription service: If you love trying out new products, but are looking to cut back, try out a monthly subscription service like Birchbox. For $10 a month, Birchbox will send you a box full of deluxe samples (which will hopefully satisfy your desire to go out and buy new products). You can also get points by reviewing the samples you receive each month. These points can be used to earn money toward a future purchase. There's also frequent promotions available just for subscribers.
Shop with coupons: Coupons aren't just for groceries--makeup companies such as Maybelline, Revlon, CoverGirl and more frequently offer coupons. You can print these coupons off websites such as the krazycouponlady.com. Drugstores often many "buy one, get one" promotions on makeup, so pair these sales with your coupons for major savings. Ulta also has coupons, such as $3.50 off your purchase of $10 or more, which can be used in stores or online.