With only three weeks left until Thanksgiving, the holiday invites may have started to pour in…which means lots of confusing party dress code suggestions and even more shopping to be done. We've got plenty of tips for suitable dressy ensembles in our festive attire guide, but for a quick, merry-making look you'll love, here's how to wear a tulle skirt, in the fun, holiday fiesta, non-miniature ballerina way.
No need to be scared of a little pouf, a holiday party is one occasion when it's perfectly acceptable to wear an ultra-girly, frilly tulle skirt, but we'll stick with a sophisticated black. For equally mirthful additions, try a silk top in an ivory tone with a glitzy metallic clutch. We suggest avoiding skirt-stocking clash and choosing simple, black opaque tights and finally, some elegant pumps, like Stuart Weitzman's timeless design. Glittery jewelry is welcome but not required.
Robert Rodriguez Paulina Layered Ruffle Skirt, $237
Theory Stretch Silk Tank, $170
Lauren Merkin Diana Bubble Clutch, $195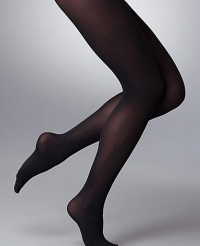 DKNY Opaque Coverage Tights, $13.50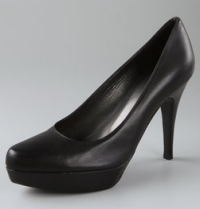 Stuart Weitzman Dance Platform Pumps with Tapered Toe, $208
And don't forget, getting ready to primp and party is so much easier with the help of our guides to the best in cocktail dresses, party shoes and evening bags.