How To Wear Navy + Black, As Seen On Blogger Could I Have That
One of the first fashion rules I learned as a kid was never to wear navy and black together. I don't remember who told me this, but it stayed with me for years. Actually, it wasn't until I saw this photo that I was totally convinced you can wear the two colors together. Blogger Could I Have That posted a navy + black outfit back in January that I am seriously considering copying ASAP. What I love about it is that she calls navy a "neutral," and it's true. Just think if you swapped out the black items for anything else, a printed skirt, suede booties, etc., they'd all look good with the navy sweater and coat. So, why not wear black with navy then? Aren't rules made to be broken?
Click the slideshow to shop Could I Have That's look, from her actual pieces to lookalikes.
Here's some more inspo for ya: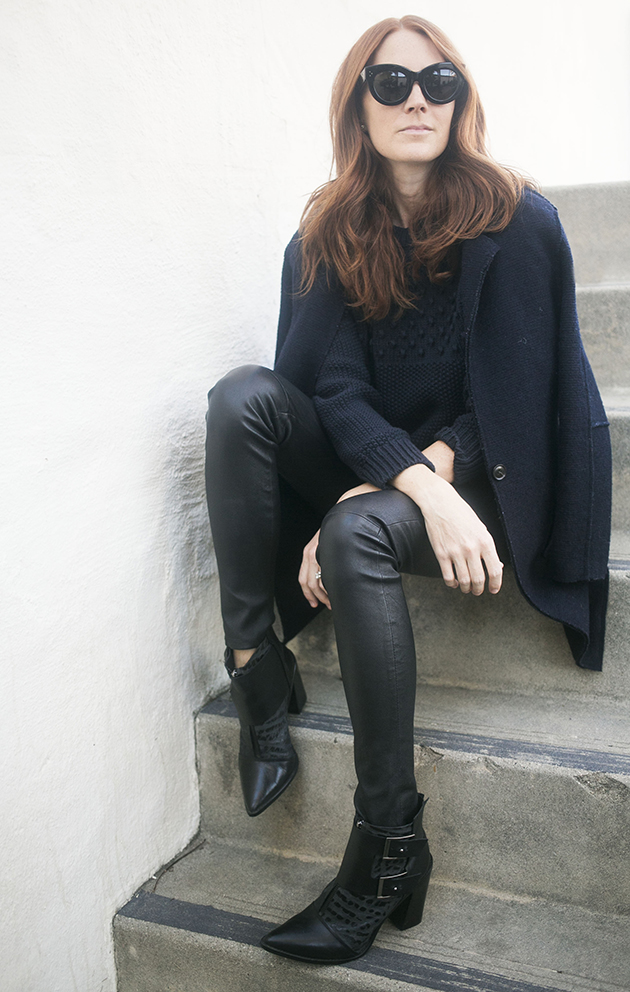 [Photos: Could I Have That]