As menswear continues to be a dominant trend in womenswear (ahem, boyfriend jeans and cardigans), one of our favorite ways to embrace the guys' style is with a smart pair of sharp oxford shoes. Yup, the lace-up shoes that scores of young boys were forced to wear to school everyday with their uniform. They're in style now and can look really cute with the right outfit. We've been eyeing the Elsbeth leather oxfords at J. Crew.
The key to pulling off a pair of oxfords is dressing them up with really feminine clothing. Think a leg-baring mini, a ruffled top, a girly saddle bag and some flashy bangles. This way, you'll have a hint of the trendy menswear styling without looking overly boyish. Depending on your profession, this casual cool look could work for the office, or you could save it for a daytime first date:
J. Crew Elsbeth Leather Oxford, $225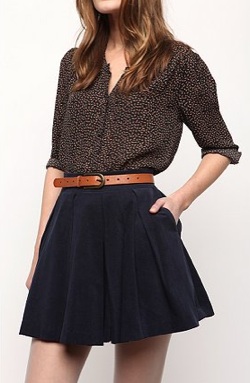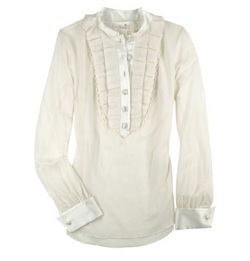 3.1 Phillip Lim Silk Blouse, $146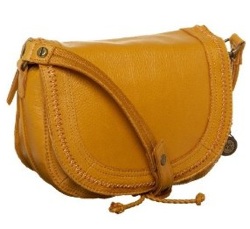 The SAK Juniper Saddle Bag, $78.95
Lauren Crystal Station Bangles, $48
There you have it. See more What To Wear With tutorials, and for more great shoe trends, check out our guides to oxfords, booties and over-the-knee boots.