My beauty routine is pretty simple. I wash my face in the morning and before I got to bed and I typically only wear blush and mascara. That all changed last week, though.
I went to an event for HSN and they gave out samples of Smashbox's new Smashbox Be Legendary Lip Lacquer ($24). Now ordinarily, I don't wear anything besides Vaseline on my lips. I've always wanted to be a lipstick girl, but could never deal with the peeling and flaking and dryness. But I decided to take a risk and try the lip lacquer. Game. Over. Not only have I worn it every day since, but I ordered two additional colors. It's that freakin good.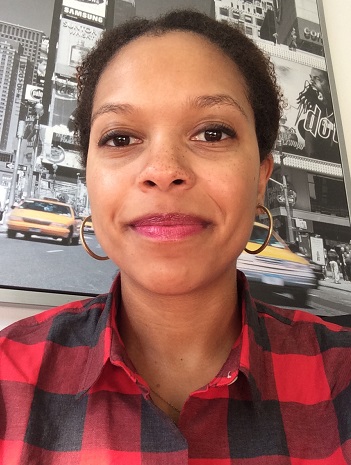 Me wearing Smashbox Be Legendary Lip Lacquer in Beet It.
So first, it lasts all day. This is not an exaggeration. I apply it every morning when I leave the house at 7:45am and when I come home at 7pm I still have color. Now granted, it's not as shiny and bold as when I first applied, but there's definitely still color there.
What I love even more than that, though, is that when my lips dry out, the lipstick doesn't get all peely and gross. Because it's actually a lacquer, my lips stay hydrated for a quite a long time, but even when I apply Vaseline throughout the day the color stays put and evenly distributed on my lips.
Beauty products don't normally excite me, but I cannot stop telling everyone about this lip lacquer. If you're on the fence about lipstick or want to try something new, I recommend it 1000%.
Smashbox Be Legendary Lip Lacquer ($24)
Don't miss Julianne Hough's cute black bag, DVF x Goop and Chanel at Piperlime.
[Photo: Shelby Rodriguez]