I'm a little bit (okay, fine, a lot a bit) of a beauty junkie. I'm the kind of gal that's willing to buy five different lipsticks that are basically the same shade, and on any given day, I have at least seven different products on my face. But, after today, all of that is going to change.
Charlotte Tilbury sent over three palettes from their newest collection, Filmstars On The Go, and I am so excited about them. Each palette has a shimmery cream eyeshadow and a cream blush/lip color with a finish that I can only describe as the perfect hybrid of matte and shine. Each palette contains an entire look, and applying it is as easy as fingerpainting. Seriously.
I'm not normally a cream eyeshadow fan, mainly because I'm always afraid of creasing and just general unintended movement, but the shadow doesn't budge at all. The best part, though, is how sheer it goes on, allowing you to build the color up to your desired shade. This way, rather than having the feeling that you're piling face paint onto your eyes, you actually get the look you want. As for the lip and cheek colors, they're totally blendable, making them the perfect choice for a cream blush. Plus you get the added benefits of a matching lip and cheek tint without destroying a perfectly pointed lipstick bullet.
Let's check out the palettes in action, shall we? First up, we have "Rebel Without A Cause." It's a coppery champagne shadow paired with a true pink blush and lip color: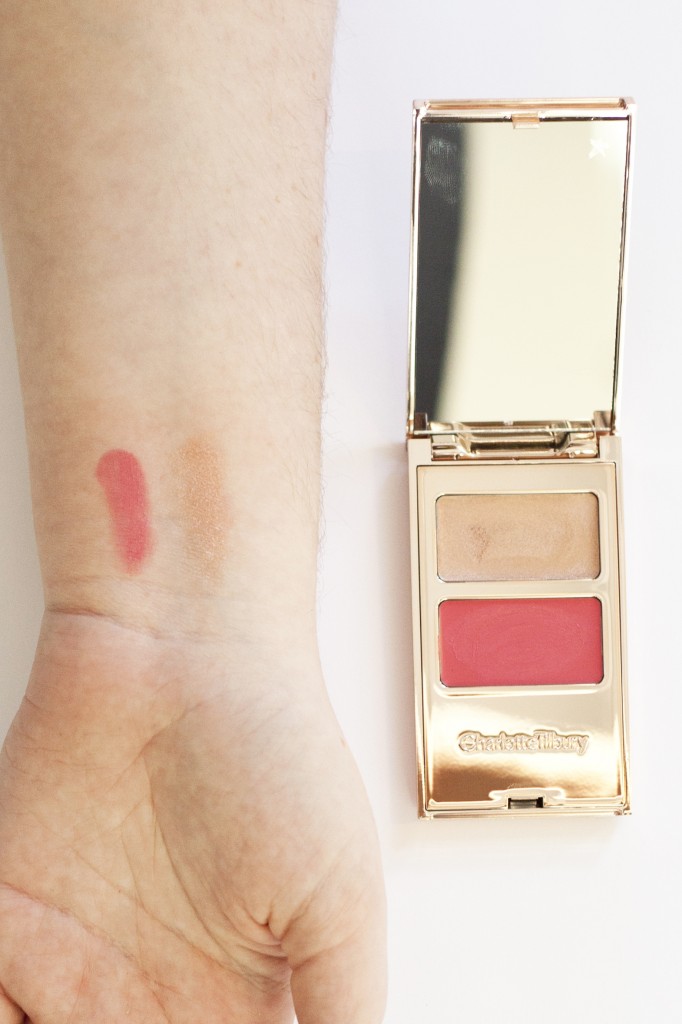 Charlotte Tilbury Filmstars On The Go Palette: Rebel Without A Cause ($55)
Next up, we have "Some Like It Hot," a shimmering true gold with a light coral lip and cheek tint: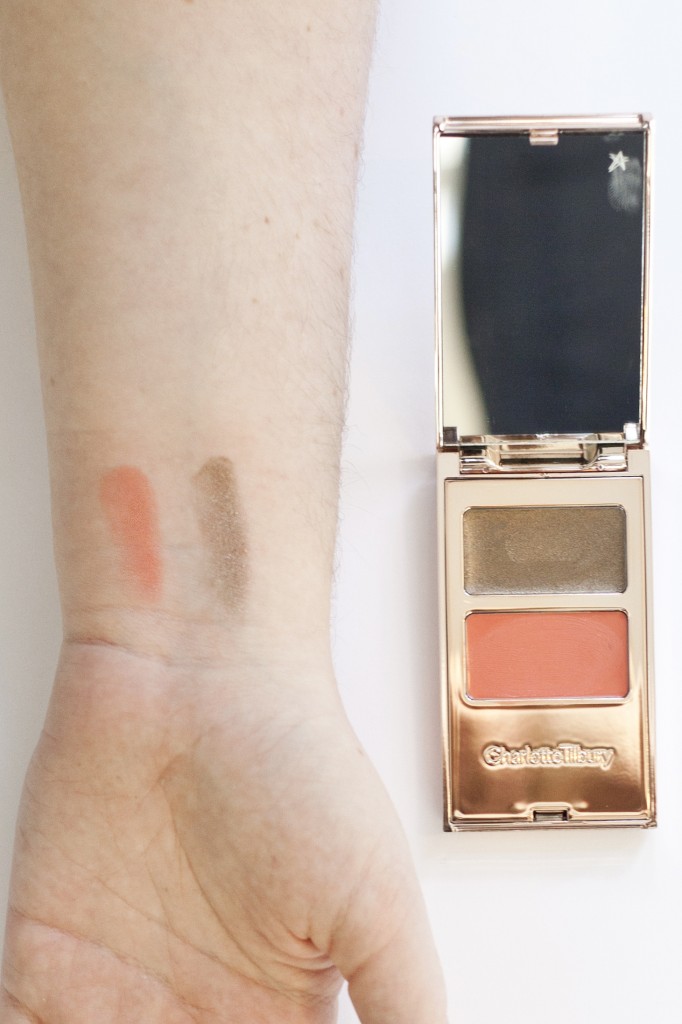 Charlotte Tilbury Filmstars On The Go: Some Like It Hot ($55)
And, finally, we have my favorite of the three, "The Spy Who Loved Me." It's a blush pink shadow with a lip color that's some kind of magical mix of mauve and taupe shades you've ever seen. It almost reminds me of the perfect dusty rose lip color that Khloe Kardashian always wears: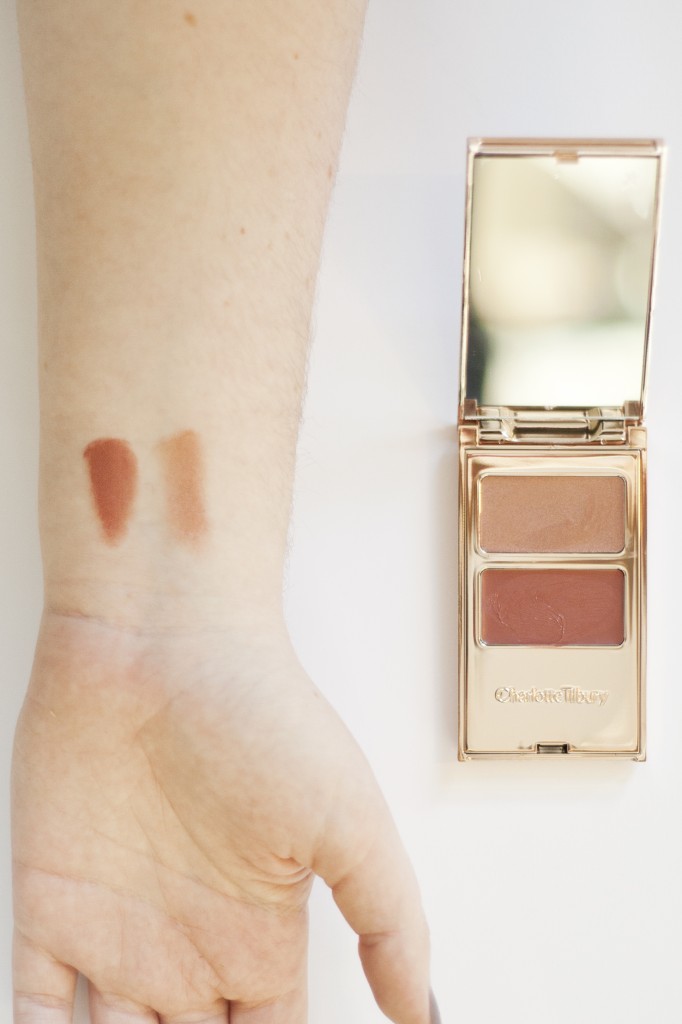 Charlotte Tilbury Filmstars On The Go: The Spy Who Loved Me ($55)
The palettes come in two other shades as well: "All About Eve" and "Breakfast at Tiffany's." The palettes are available to shop here, and if I were you, I'd snag them while you still have the chance. Given the awesome color payoff, the easy application and the fact that this one small palette takes care of your whole look, they won't be on the shelves for long.
For more beauty, check out: MAC Ruby Woo dupes for under $10, how to airbrush makeup and 12 of our favorite self tanners.
[Photos: Shelby Rodriguez]