Take 10% Off Iconic Designer Handbags From CHANEL, Gucci, Dior & More At Vestiaire Collective
The editors at SHEfinds wrote this blog post on behalf of Vestiaire Collective and received compensation as part of our agreement.
There comes a point in a woman's life when she realizes it's probably a better idea to invest in handbags that will stand the test of time rather than throwing away $50 here and there on purses that need to be replaced after every season. I'll be the first to admit that I spent much of my twenties blowing cash on the cheap version of whatever handbag trend happened to be hot that month. Now that I'm in my thrities, however, I'm all about quality. Even if it means I have to save for a few months, I feel so much better knowing I'll actually be able to carry that timeless, high-quality handbag years from now.
Delving into the world of designer handbags can be intimidating, which is why I decided to consult with my friends over at Vestiaire Collective. In my humble opinion, they're the premiere designer resale site right now. In addition to having an insane number of gorgeous bags, both vintage and new, they also have a wealth of designer knowledge.
I recently asked them to share the most iconic designer handbags of all time and they obliged in a big way. Not only did they reveal the most cult bags by CHANEL, Givenchy, Gucci and more, but they also gave us an exclusive promo code! If one of the iconic bags below catches your eye (or any bag on the Vestiaire Collective, for that matter!), just use code ITBAG10 between now and October 2 at checkout and you'll receive 10% off your order over $300. You're welcome!
HERMÈS Mini Kelly handbag ($8,362.50)
CHANEL Boy velvet crossbody bag ($3,846.75)
GUCCI Dionysus handbag  ($2,123.98)
DIOR Lady Dior patent leather handbag ($3,456.50)
CÉLINE Leather Handbag Luggage ($1,995.85)
LOUIS VUITTON Alma patent leather bag ($1,728.25)
CHLOÉ Drew leather handbag ($1.034.32)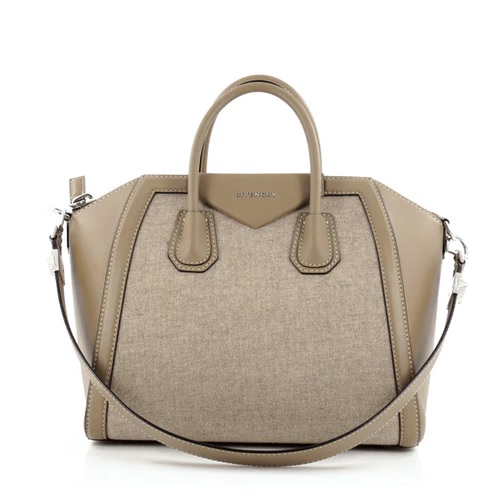 GIVENCHY Antigona Handbag ($1,865)
SHOP MORE HANDBAGS AT VESTIAIRE COLLECTIVE NOW
[Photo: Vestiaire Collective]