Sarah Burton just told WWD that she and Kate Middleton split designing duties of the infamous Alexander McQueen royal wedding dress "50-50," and we already know that Style Icon of the Year Jessica Simpson is playing a significant role in designing her own dress, too. (We know this because she's told anyone who will listen.)
Anyway, I'm just saying, if Kate and Jessica can design their dream wedding dresses, with little to no design experience, you absolutely can too. In fact, it's very en mode to do so. We found 4 websites that will let you do it now:
Enter your skin tone and body measurements, and then pick your dream bodice, skirt length and shape, fabric, color on this designer's website. It has a sizing chart in case you don't have the time to have your measurements done professionally – although it is recommended.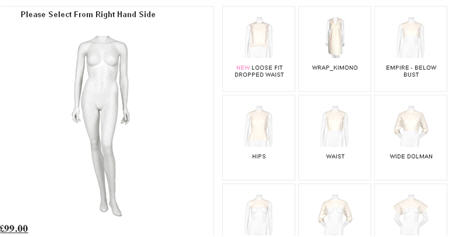 Choose your fabric, silhouette, neckline, sleeves, and trimming detail on this easy-to-navigate British site.
Design self-services start at $1,599 on this site, although you could buy a custom sketches ($99) for much less to get started. The site also has a gallery of client's designs to help get you started.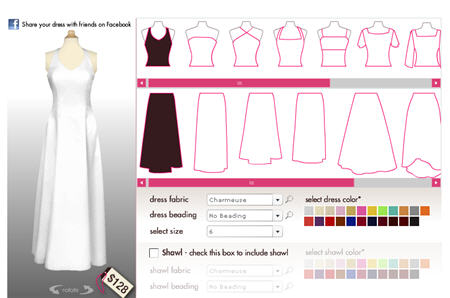 Design the perfect bridesmaid dresses to match the theme and tone of your wedding; there are 24 colors to chose from and endless skit and top styles. Or enlist your maid of honor to do it – it's one of the few fun tasks she'll have!
Check our guides to the best strapless wedding dresses, white wedding shoes, inexpensive wedding dresses.