Rihanna: The reason why RiRi looks so good in her denim on denim is that she doubled up in an unexpected way. She managed to make a ripped denim skirt classy by pairing it with a structured button down. Her skirt also works because it isn't a typical denim mini. Instead it hits just above her knee, giving her a more sophisticated look. The nude pumps and leather baseball hat are the perfect neutral additions to dress-up her outfit and make it stand out.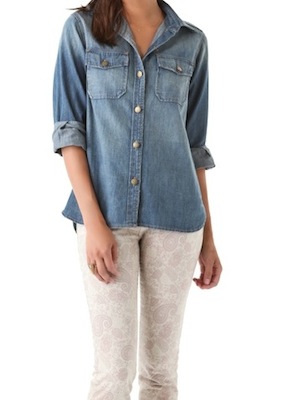 Current/Elliot The Perfect Shirt ($198)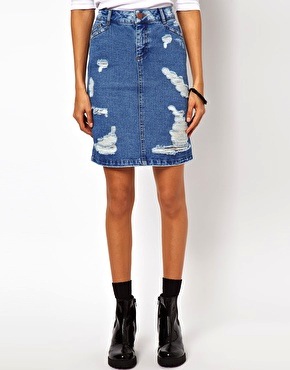 ASOS Denim Skirt In Ripped Vintage Wash ($59.07)
Boutique 9 Justine Suede Pumps ($140)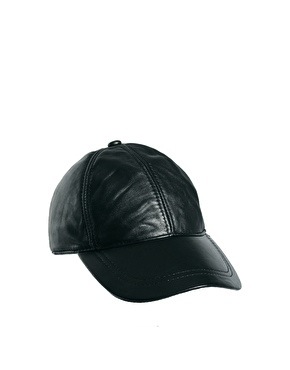 ASOS Leather Cap ($40.50)
Kiernan Shipka: The Mad Men actress shows us how it's done in her perfect denim dress. Usually people think of denim dresses as super casual, i.e. what to wear to picnics or when you visit a farm. But Kiernan (and Chanel) prove that you can wear them on the red carpet too. What makes this dress so great, not to mention appropriate for a fancy occasion, is that 1) It's a dark wash, 2) It is fitted and flared in all the right places and 3) It has a pattern.
Paisley Denim Dress ($54.99, down from $69)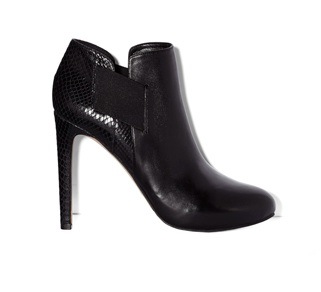 Arianah Bootie ($139)
Ashley Madekwe: We're not surprised the Revenge actress knows how to wear an all denim outfit, she is a fashion blogger too. What Ashley gets right is that her two pieces are different washes: dark blue and black. When you wear an all denim look made up of separates, it should NEVER be the same exact shade on top and bottom. She managed to create the perfectly cool downtown outfit, with the red clutch as the best pop of color against her dark ensemble.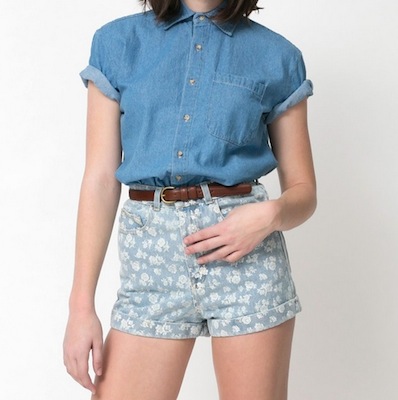 Unisex Denim Short Sleeve Button-Up With Pocket ($54)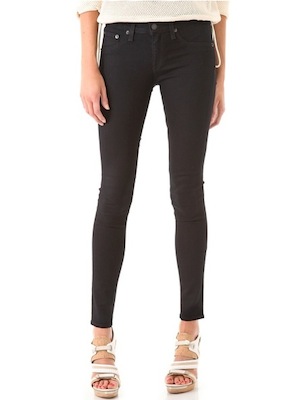 Rag & Bone/JEAN The Legging Jeans ($165)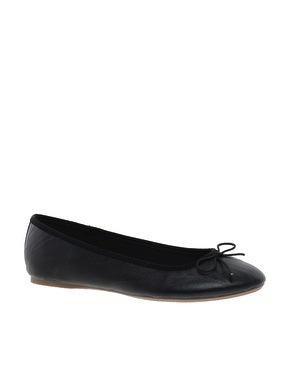 ASOS LAILA Ballet Flats ($27)