Okay, Stacy Keibler, we get it. You're a babe. We've even stalked your work-out gear so it would motivate us more at the gym. But now that we've spotted you in a Tolani Kundan Scarf ($85), you've brought our collection of swim cover ups to shame! We're already a bit jeals over the fact that you've snagged George Clooney, and now you have to traipse about the beach in a makeshift cover up made from a stylishly psychedelic fringe scarf. Once we're back from our cycling sesh, we'll be pre-ordering this beauty ASAP.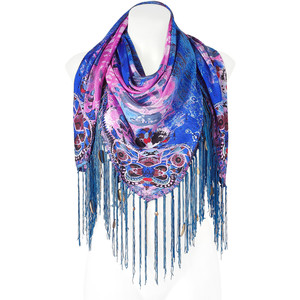 Tolani Kundan Scarf ($85)
Shop more celebrity style finds: Olivia Palermo's shorts, Zoe Saldana's dress, and Jessica Alba's shoes.