If You Follow A Ton Of Fashion And Beauty Blogs, You Should Have A Bloglovin' Account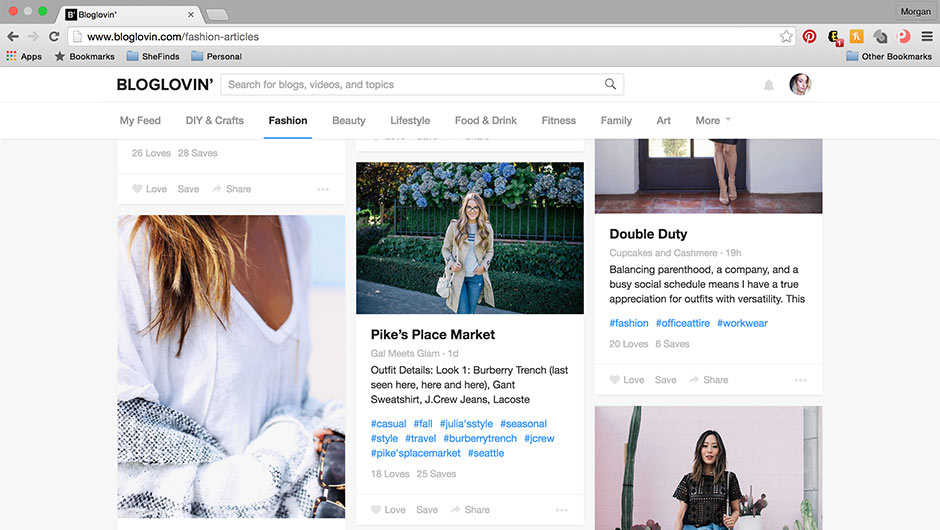 Our editors recently became obsessed with Bloglovin'–and if you're one of those girls that *needs* to stay on top of the latest in fashion and beauty, you need to check it out immediately. Bloglovin' is a platform for discovering the best content in the areas of fashion, beauty, travel, food, home decor and lifestyle. They have tons of great influencers (aka, bloggers you love, aka US!) on there to follow, outfit-stalk, get tips from and more. Using the app makes it incredibly easy to keep up with all the sites you love without having to physically type in each address. All the posts you want to see are in one place. YAS!
And if you're an influencer yourself, consider signing up now. First step, is verifying your blog. It's easy, trust us.