I'm a big believer in face primers. They seem to really help make my makeup last longer and look fresh all day. Of course, my makeup never looks as good as when it's freshly applied but primers allow my foundation to go on more smoothly. I've tried a handful of face primers from popular brands and never really fell in love with any of them. Being too lazy to drive to the mall and in need of a new primer, I drove down the block to my local drugstore to see what they had. I ended up buying Neutrogena Shine Control Face Primer ($13.99).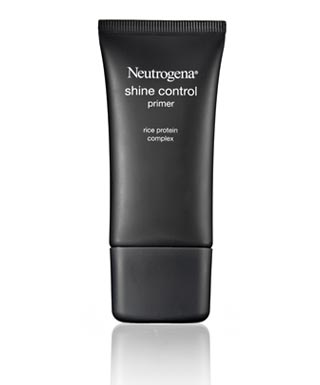 I was a little skeptical before buying this because I wasn't able to try it beforehand. I purely went based on brand recognition and the fact I've used their products before and never had an issue. Anyway, the consistency of this primer is like a really lightweight lotion, which I've never seen before in a primer. There's a bit of grit to it as well, almost like grainy, but I think it's the rice protein complex, which "acts like a sponge to absorb excess oil."
The formula is very lightweight and it doesn't feel heavy on my skin. My foundation goes on smoothly and it seems to help control the shine/oiliness of my skin. It also has optical modifiers that help reduce the look of pores, so that's a plus. This is a great option for anyone who has oily skin and doesn't want to spend too much money on a face primer.
What's your favorite primer?
Don't miss why you should never use a loofah in the shower and the 8 best nude eyeshadow palettes!
[Photo: Neutrogena Shine Control Face Primer]