Fur Handbags Are Happening And We Have Olivia Palermo & Fendi To Thank For That
In case you haven't heard via every fashion mag ever, the Fendi baguette is back. But not just any 'ol F-covered Fendi bag. No, the 2013 Fendi baguettes are covered in fur. Mink fur, to be exact. Sound outlandish? Of course it does and that's precisely why we weren't shocked when none other than Olivia Palermo was snapped carrying said Fendi Colorblock Mink Baguette Bag ($7,200). Gift for your friend who has everything? Gift for your PETA-obsessed frenemy? We can't think where exactly this bag would work, but hey if you have seven Gs hanging around go for it.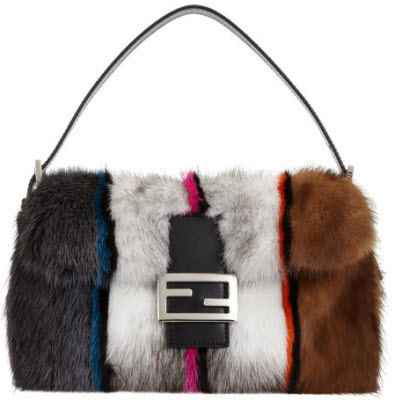 Fendi Colorblock Mink Baguette Bag ($7,200)
Shop more celebrity style such as Reese Witherspoon's jeans, Candice Swanepoel's dress, Kerry Washington's Vince Camuto dress, Dakota Fanning's peacoat, and Jessica Chastain's sweater.
[Photo: Splash News]