I don't consider lipstick one of my can't-live-without products, but that doesn't mean that I don't love it. Truth be told, I probably own more lipsticks than any other cosmetic. That's because I never turn down the chance to try a new formula.
So obviously when I heard L'Oreal was debuting new Infallible Lip Paints, I was game to put them to the test. I've been wearing them for the last five and I can officially say I am hooked!
For me, the main selling point is how little product you have to use to get rich, vibrant color. I don't normally rock a bold lip, so two little dabs on my bottom lip was enough to give me the perfect tint. Just for fun, I swiped a full line across my bottom lip , rubbed my lips together and the color was so gorgeous and saturated. I'm still amazed every time I use this just how far so little product goes.
I also really love how this lip color wears. It doesn't profess to "last all day," but I'm actually totally fine with that because the color stays super pretty as time goes on, it just becomes more subtle. What starts as a deep burgundy lip softens to a pretty ruby over time, which I really like.
If I had to give one complaint it's that there's little room for error with this stuff. Because the color is so intense, you need to be precise about your application. I definitely wouldn't apply the Lip Paint without a mirror, but otherwise this lip color is nothing short of incredible.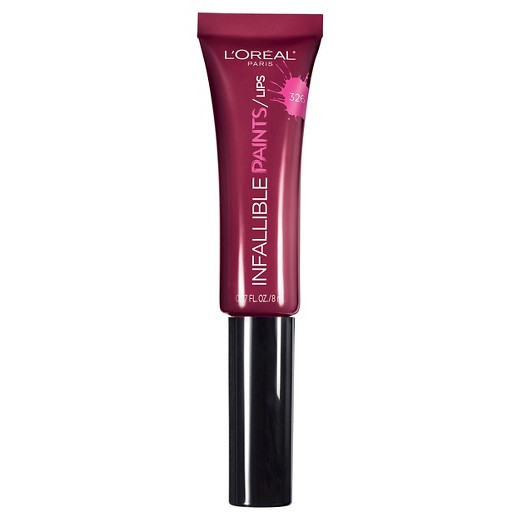 SHOP L'OREAL INFALLIBLE LIP PAINTS NOW
Be sure to check out the best drugstore beauty products and our favorite beauty drops.
[Photo: Target]
SheFinds receives commissions for purchases made through the links in this post.