I consider myself to be pretty brand loyal, especially when it comes to shoes. I've always been especially loyal to Frye but after encountering a problem with a pair of boots I've had for a while, I decided to branch out. Wanting to replace my Frye boots with a somewhat similar style and color, my search for the perfect leather boot began. Long story short, and many exchanges later, I ended up with a pair of Bed Stu Cheshire Boots ($245).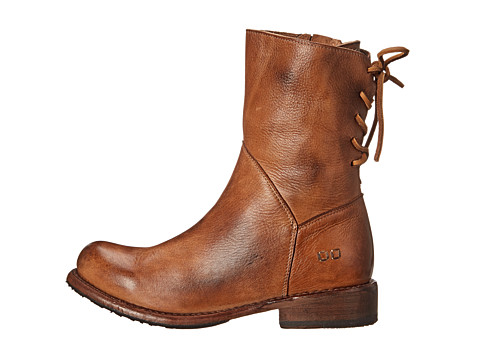 Bed Stu Cheshire Boots ($245)
Okay, so I was a bit nervous when I put these boots on for the first time because according to the online reviews they run a half size larger. I never order a size smaller and I usually never pay attention to reviews. Considering 95% of the reviews said the boots run large, I got a half size smaller and luckily they fit. They felt really comfortable at first, which is unlike many other leather boots I've owned.
In terms of quality, Bed Stu makes absolutely beautiful boots. I mean, the leather is seriously like butter and has that authentic leather smell. The silhouette is timeless and will never go out of style so this is a pair of boots you can count on for years. If you're willing to spend the money on one pair of quality leather boots, I highly recommend these! They don't lack in craftsmanship and you won't get bored of the style after one season. It's a win, win!
Don't miss Gwyneth Paltrow's new makeup line and the best-smelling drugstore lotion!
[Photo: Zappos]