We'll be the first to admit: rompers aren't easy to pull off if you aren't in decent shape. So if you've been hitting the gym on the reg, here's the perfect reward: Vanessa Hudgens super cute Saylor Melissa Romper ($242). It's the perfect piece to wear on a hot and humid summer day because it's insanely lightweight and airy, and the pretty print makes it feel dressy enough for a date or brunch with your girls.
The catch? If you like it, you have to hurry because this piece is only available in two more sizes. Go!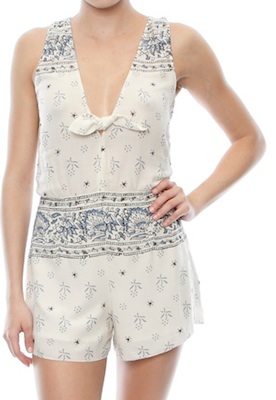 Saylor Melissa Romper ($242)
Shop more great A-list finds such as Charlize Theron's chambray shirt, Beyonce's white jeans, and Rihanna's leather tank top.
[Photo: Splash News]