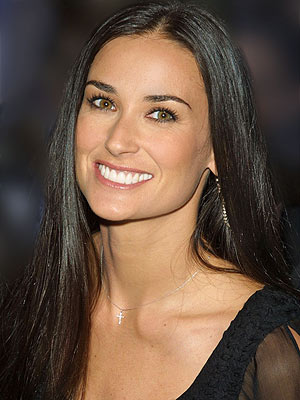 Working in corporate America, the fact that I look young for my age hasn't always been a good thing. However as I near that 30-year milestone, I've started paying attention to actresses a solid decade older than me and I love that their hairstyles have become more youthful! Take the long tresses celebs like Mariska Hargitay, Sarah Jessica Parker, and Demi Moore are sporting these days.
SheFinds has written about this before, but Trendhunter recently revisited the trend, pointing out the growing number of actresses keeping their tresses long. Some fashion experts argue that long hair after 40 looks messy or is only for the young, but I think you can age gracefully with youthful locks. Take all the acresses I mentioned above, they're all older than 40 and look amazing.
I for one plan on keeping my hair past my shoulders as long as I can—I'm not giving into the urban mom bob without a fight! And part of my hair arsenal is the miracle-working, Redken Extreme Anti-Snap Leave-In Treatment ($15). It smoothes the hair cuticles, making your locks shinier while reducing friction from brushing. It also won't weigh your hair down or make it greasy, and on top of all that, it smells fantastic!