Indiana Jones Would Be Jealous Of Our Favorite 9 Desert Boots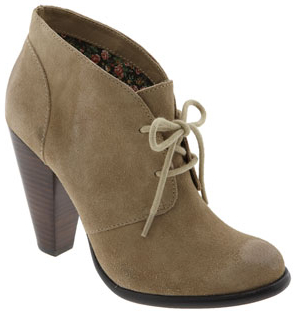 Indiana Jones never had it so good. Who knew Desert Boots could be so chic and pretty? This season it's all about these tan and brown suede lace-up shoes. Like these Seychelles Bismuth Booties ($119.95). Desert boots come in flats, heels, and wedges – making them perfect for any kind of pants or skirt. Wear them to work and then for cocktails and let the compliments roll in.
Still looking for more fall trends? Check out our guides to the best jeggings, the best oxfords, the best belts, and the best blazers. Sign up to receive our fashion newsletter.