Ever have a blemish appear out of nowhere in the middle of the day? I know the feeling of panic setting in as you worry it's going to peek through your flawless makeup application. Before you get to full-on freakout, though, there's a solution: Indie Lee's Blemish Stick.
What exactly does it do? This product works as a fast-acting acne treatment and starts shrinking blemishes, reducing redness and the appearance of pores as soon as you put it on. Basically everything you could ever want in one simple stick.
The best part, though? The product applies clear. Which means if you have to apply it in the middle of the day over your makeup, no problem.
Simply dab the wand on the targeted area and let it dry. That's it! I'm telling you, this product needs to be in your purse at all times.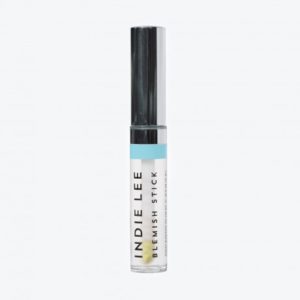 SHOP INDIE LEE'S BLEMISH STICK NOW
Be sure to also check out how to remove a foundation stain without having to use a washing machine and how to style an oversized shirt.