Another colored jeans post, we know! But it looks like celebrities can't get enough of them. Instead of the usual primary color or neon selection (Jessica Alba's a major offendor), Nicole Richie and Whitney Port opt for pastels when it comes to colored jeans. And not just any pastel—but a pair of M2F pastel jeans. The brand, which stands for 'Made to Fade', already has a major celebrity following, thanks to their eco-friendly values: its yarns are free of health-harming substances and its toxic-free dyes require 50% less energy and water.
Get Nicole and Whitney's pretty pairs now: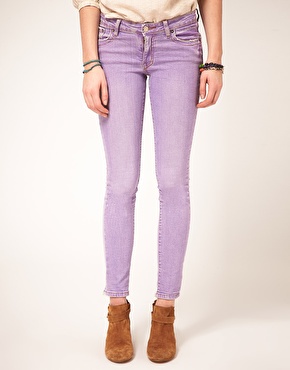 M2f Pastel Skinny Jeans in Lilac ($157.42)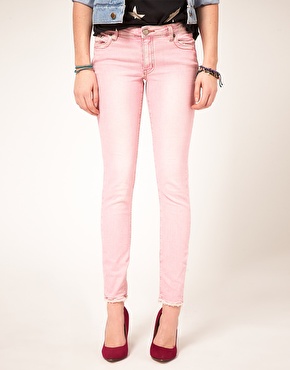 M2F Colored Skinny Jeans in Pale Pink ($157.42)
Shop more celebrity style finds: Kristen Bell's top, Reese Witherspoon's sandals, and January Jones's green jeans.