When it comes time to buying a new iPhone, you have many important questions to consider. What color iPhone? With the rise in sheer phone cases, you need to pick a color that you won't get sick of looking at. What model? Should you go for the iPhone 6 or upgrade to the 7? Or, should you wait it out until the fall when the iPhone 8 is rumored to be released? And, ever since 2014, you now have to choose which iPhone size you want.
While the iPhone Plus might seem like the equivalent of carrying a brick in your pocket (if it can even fit), everyone I've ever talked to who has the iPhone Plus says they would never go back to normal iPhone size. You might think you want to steer clear of a seemingly massive chunk of technology forever, but iPhone Plus fans do make some compelling arguments. Who knows—at this rate, iPhones in the future might be 10 times as big as current size. Might as well hop on the trend early. Check out some reasons the iPhone Plus might be a match for you.
Screen Size:
Yes, the Plus seems too large to fit in most small bags or even pockets. But, you know what they say—the bigger the phone, the bigger the…retinol display. The Plus has a screen almost a whole inch bigger than the regular version, which can actually be a good thing. Essentially, you're getting a much better view of all your favorite Netflix shows and YouTube videos. Watching repeats of Friends on a regular iPhone just isn't the same on such a small screen. Plus, now you have a much bigger view of all your photos on a much brighter screen.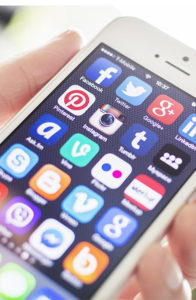 Camera:
If you've seen a rise in high-definition pictures on your Instagram feed that look like they've been professionally taken, that's most likely the work of an iPhone 7 Plus. This phone has not one but TWO high-tech cameras that put Canon and Nikon to shame. The cameras have a feature called portrait mode that focuses in on faces and blurs the background for depth effect, so it makes your photos look like you hired a photographer. And, there's good news for all you selfie-lovers: the front camera of the iPhone 7 Plus has higher resolution and wide color capture, so your already beautiful face looks even better on camera. None of the other iPhone cameras have these stellar features. Time will tell what the iPhone 8 camera can do.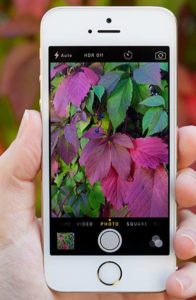 Speaker System:
For those of you who use your iPhone to jam out and turn the volume of your music to deafening levels, the iPhone 7 Plus is definitely for you. It plays music twice as loud as the iPhone 6s. Toss your bluetooth speaker out because you're phone can do the job just fine. If you're the frequent DJ of parties and family gatherings, you'll love this version of the Plus.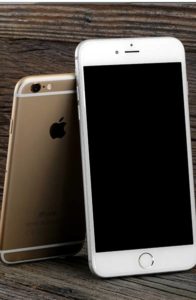 Cuter Accessories:
If you're not already sold, this might seal the deal. Every store I've seen that sells phone accessories has a much better selection of Plus cases than regular iPhones. While adding a case to a Plus might contribute to its bulk, a bigger case mean it'll be more noticeable—in a good way. You'll get to showcase that colorful floral one you've had your eye on.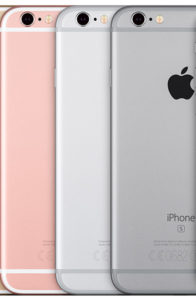 [Photos: Shutterstock]