Just in case you weren't aware, the iPhone X will officially be available for preoder in less than two weeks – and anyone who is anyone is going to get their hands on one. With features like an all-glass exterior, wireless charging, and facial ID, Apple's latest launch is set to be a total game changer. While you eagerly await the release, you'll want to start shopping for some cases (because what's a few more bucks when you've already splurged on the $1,000 item?) Here, we've rounded up the best options for every kind of individual – so you can get the most out of your iPhone X and keep it in tip top shape!
For the multi-tasker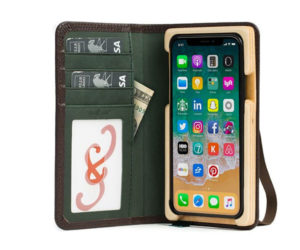 Little Pocket Book iPhone X Wallet Case ($79.95)
This pocket book case does everything you need and more. It acts not only as a phone case (with charging capabilities), but a wallet, too! It features five credit card slots, an ID slot, and a money pocket so you can keep all you most important possessions in one place.
And because you're probably a little bit of a control freak, you can even customize its colors. Choose a black or rich brown leather finish for the exterior and pair it with a deep sea blue or forest green suede on the inside.
For the fashion girl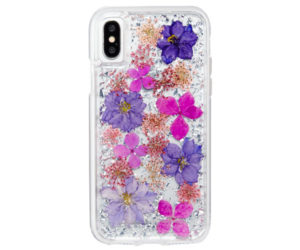 Case Mate Karat Petals ($60)
For the person whose phone even has be Instagram-worthy, Case Mate's got you covered. Featuring real dried flowers and metallic embellishments, we honestly can't stop staring at this luxe case. It comes in three stunning colors: pink, antique white, and purple – each with their own unique designs! And you'll never have to worry about ruining the flawless finish, because it features anti-scratch technology.
For the clutz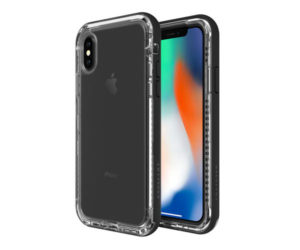 Lifeproof Nëxt for iPhone Case ($79.99)
If can never seem to go a month without breaking your phone, this Lifeproof option is made for you. With it's certified "dropproof" label, it's impervious to your clumsy ways. And according to the brand's website, the case is also resistant to the elements that are out of your control, including water, dirt, and even snow.
For the minimalist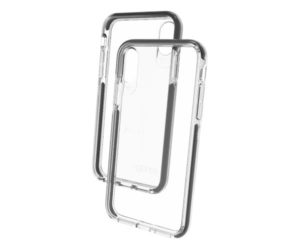 gear4 Piccadilly iPhone X ($39.99)
This next case is perfect for those looking for an extremely low-fi design. With a sleek, transparent finish, this option will allow you to show off your iPhone X in all its high-tech glory. And that's not to mention that the aesthetic is totally on-trend. I mean, have you seen all those clear-heeled booties dominating practically every fashion blogger's feed? This can't be a coincidence…
For the no-fuss, no-muss buyer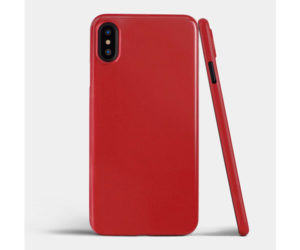 totallee jet red iPhone case ($25)
Alright, so you may not be that invested in the design of your phone case, but you recognize that you'll need something to cover your iPhone's nakedness. You can ever go wrong with a simple monochromatic version, like this one from totallee. Measuring in at a slim .02 inches, the case is super light and sleek – allowing your iPhone to look like an iPhone while still being protected from superficial nicks and scratches.
The cherry on top of this classic red look? Ten percent of proceeds from this case will be donated to the United Nations Foundation to assist in the global fight against HIV and AIDS. So by buying this option, you'll be contributing to an amazing cause.
For even more iPhone inspiration, check out these stunning iPhone 8 cases you'll want to buy right this minute!