Bella Hadid is the November cover star of Seventeen and she doesn't look anything like Bella Hadid. When I first saw the magazine cover I had to do a double-take because I wasn't convinced it was her. Don't get me wrong, I think she looks good, but there's something that is off…maybe it's because she's smiling instead of her usual model glare?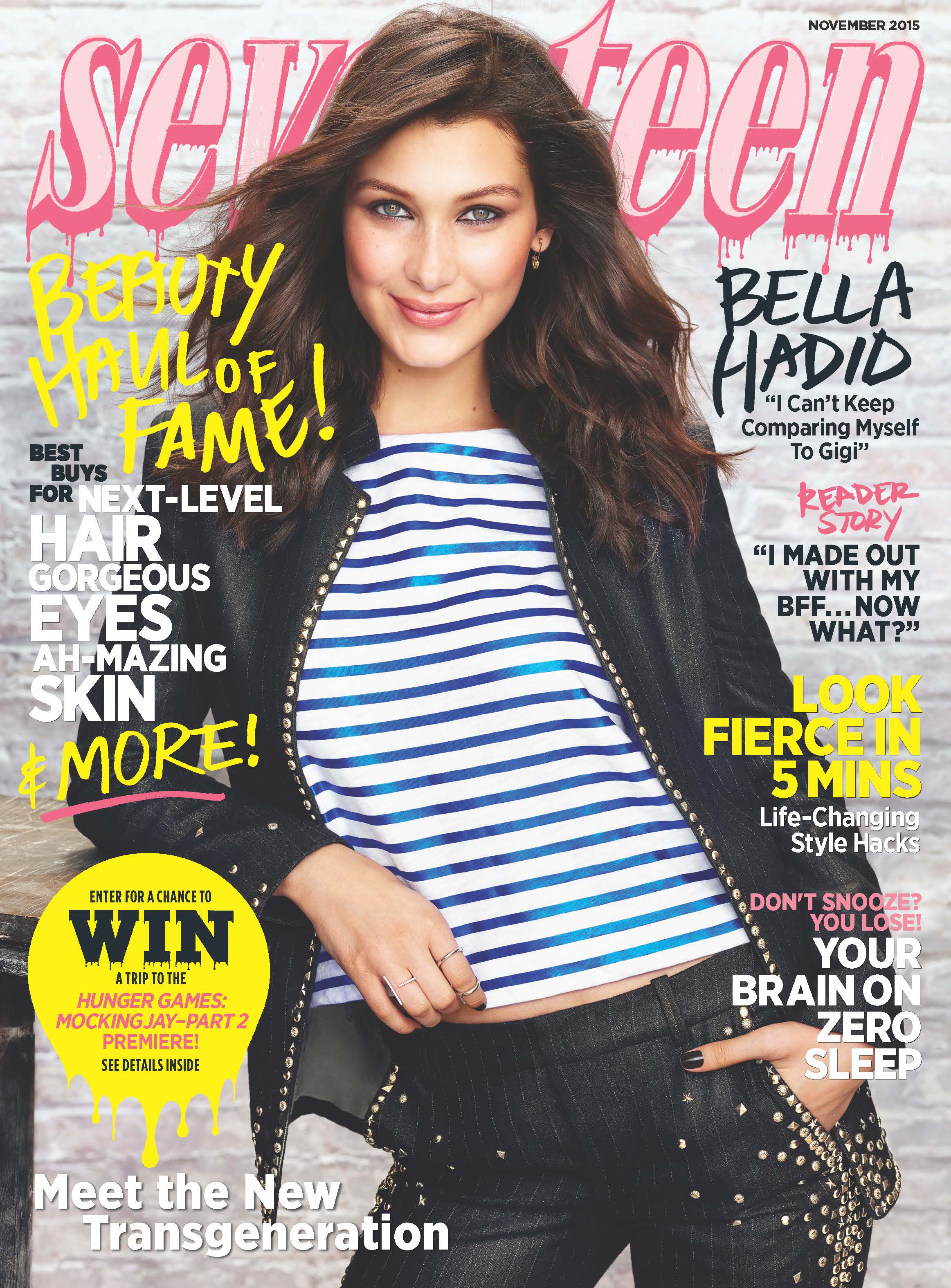 Bella opened up to Seventeen about comparing herself to her sister, Gigi Hadid. "I just have to remind myself that she's been doing this forever," she said. "I can't keep comparing myself to her because we're so different. But people still love to compare and contrast us — what's better about her or what's not that good about me — and it's hard because people are really mean. But I'm her biggest supporter, and she's my biggest supporter. We're not competitive at all."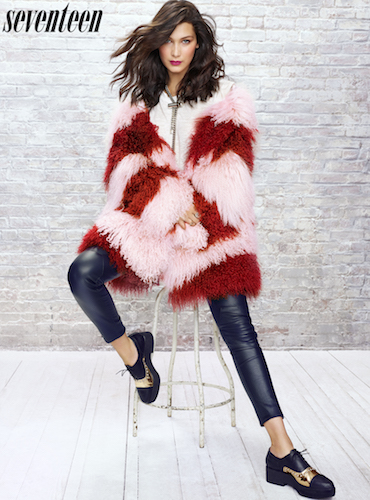 Although readers are happy with the choice of Bella for the November issue, a lot of people are in agreement that she looks completely different. One person wrote "Wow she looks hella different" and "looks super different here."
Do you think this is a Photoshop fail? Let us know what you think below!
Don't miss the music lineup for the Victoria's Secret Fashion Show and Chrissy Teigen is expecting her first child!
[Photos: Seventeen]