Is Olympia Le-Tan's Pill Purse 'Humorous' Or Totally Inappropriate?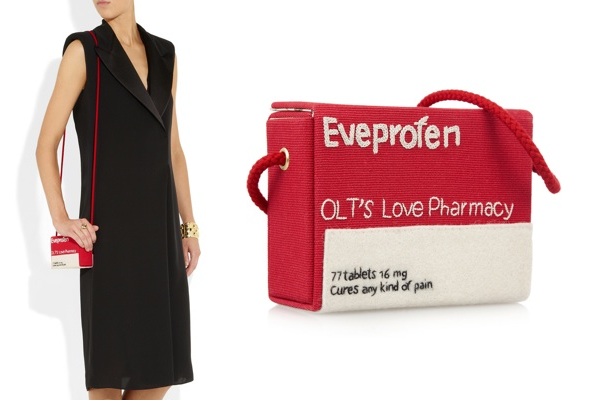 Sorry to be a Debbie Downer, but with America's prescription pill epidemic on the rise — do we really have the stomach for fashion that idolizes it's use? Olympia Le-Tan, who we normally LOVE for her book-themed clutches, just released this Pill Box Eveprofen twill mini shoulder bag ($450), which is "humorous," according to it's Net-A-Porter description (it is also sold-out, which is an entirely separate issue). With an estimated 7 million prescription pill abusers in the U.S. (many of them high-schoolers), Olympia's tongue-in-cheek clutch, which claims to contain "77 tablets" and "cures any kind of pain," crosses the line to me. What do you think?
For more hot topics, check out the 30 Items You Must Own Before 30, why your manicure might be illegal, and why J.Crew's Manolo Blahnik collaboration is no more.