Last week, auction site OohILove came under fire when Louis Vuitton's North American President and CEO Daniel Lalonde told Styleite that the Louis Vuitton items on the site "must be fakes." Though it IS hard to believe you can get a bag or a pair of Louboutins for $5, here's what the winners had to say: 1. Louis Vuitton sales associates confirmed the products are authentic. Rolla Weed won a Louis Vuitton ring for $.36 that didn't fit, but since her purchase came with a gift receipt, she exchanged the ring at an actual Louis Vuitton store for a key chain wallet. "I just took my box, ring, and the receipt, and the sales associate knew it was real, and let me exchange the ring." See Weed's product below to the left, and an image from Louis Vuitton to the right. 2. OohILove gets products from the boutiques. (And they can afford to.) The site is not claiming that they buy the products for pennies; they let  shoppers buy bid packages, and get the thrill of winning luxury products for less. A rep from OohILove confirms the company buys all of their items from the designer label boutiques, or department stores that are authorized resellers.    If 200 women buy one 50 bid package for $50, the company makes $10,000 (that's nine Louis Vuitton Alma bags). They don't have to buy discounted or fake products because they make their money back and then some. Below, photos of the Alma Louis Vuitton bag provided by OohILove (left) to pictures courtesy of Louis Vuitton (right).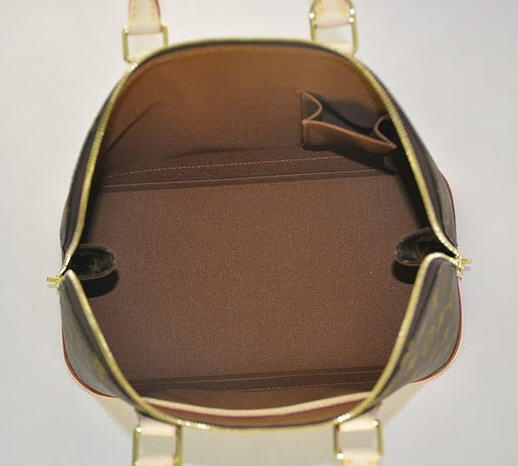 3. Products arrive in original packaging. (Not a black plastic bag.) Megan Kamil won a Louis Vuitton wallet (below left) for $3.76. As someone who's bought LV products before, she could tell after comparing her winning product with her existing ones. Says Kamil, "It came with an authenticity card, and original boxing. The legitimacy of the product was never a question for me." Kamil said. Compare Kamil's wallet on the left to a picture from Louis Vuitton's site on the right.
Revisit our five "how to win steps" for tips on bagging your own. Read up on the Hermes wait list scandal, and then check out our guide to the best overnight bags, and the best evening bags.